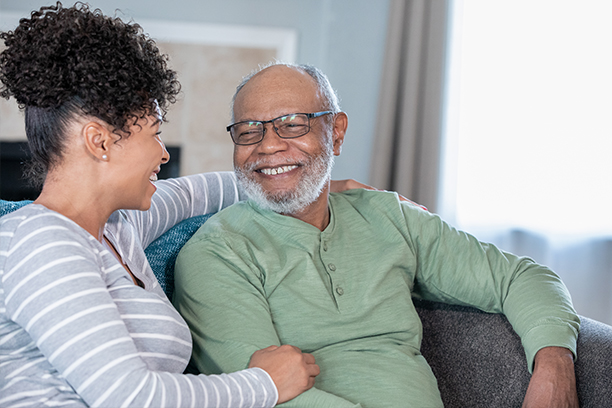 Frequently Asked Questions About Visiting Angels Home Care Solutions in Cullman, AL
Learn more about Visiting Angels home care solutions for seniors in Cullman, AL and surrounding communities, including Jasper, Arab and Warrior
Q. What services are part of Visiting Angels home care solutions?
A: We offer companion care as well as personal care services that are designed to help seniors who need assistance with everyday activities remain in their homes instead of moving to an assisted living facility. We provide high-quality care so that our clients can stay safe and age with dignity. Our home care services include light housekeeping, meal preparation, grocery shopping, running errands, medication reminders as well as maintaining personal hygiene and medication reminders.
Q: What does "aging in place" actually mean?
A: This term refers to the ability of a person to grow old in their own home instead of spending their days in a nursing home or an assisted living facility. In some cases, it refers to the ability to stay in an assisted living facility with some additional assistance.
Q: Do you provide care in assisted living facilities as well?
A: We understand that sometimes assistance that is provided in the assisted living facility isn't enough to allow seniors to live independently. Therefore, we are here to provide a caregiver who will make this possible. However, even though is some states hiring help in these facilities is allowed, in others it is not.
Q: How quickly can Visiting Angels home care solutions be started?
A: We can start off our services within 48 hours and sometimes even the very same day.
Q: Can I reschedule home care if I have other appointments?
A: With Visiting Angels home care solutions, your loved one's needs come first. Therefore, you can reschedule with as little as one week's notice. We are here to suit your needs, not the other way around, so we will make it our goal that the schedule you want is the one you get.
Q: How does the whole process start?
A: Don't hesitate to contact our office in Cullman, AL, and learn more about our senior care services. When you call us, we will schedule an in home visit with one of our representatives. Our staff members will visit you in your own home and conduct an assessment free of charge. When we learn about your care needs and requirements, we will match you with caregivers who have skills, abilities and experience to assist you. After you've met them you will be able to choose the one that will work for you.
Serving Cullman, Etowah, Walker, Marshall & Blount Counties
Visiting Angels
CULLMAN, AL
207 4th St SE #A
Cullman, AL 35055
Phone: 256-734-6600
Fax: 256-734-6616