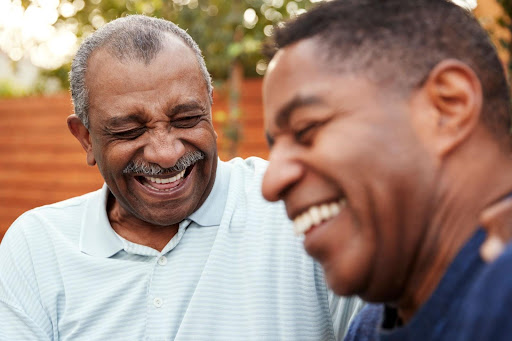 How to Stick to Your New Year's Resolution
We're already a month into the new year, and if you set a New Year's resolution, now is typically when people start falling off the wagon. It's okay if the goal you set for yourself earlier this year suddenly seems too big to conquer, but that doesn't mean you have to abandon your resolution. Instead, consider these tips to get yourself back on track.
Reset your expectations
It's common to feel ambitious at the start of the year. Popular New Year's resolutions include quitting smoking or alcohol or dedicating oneself to better care of oneself. These are worthy goals for the new year, but they will be hard to execute without proper expectations and planning.
Your resolution should be something you're working toward, not something you have completed on day one. If you resolve to stop smoking, don't expect yourself to be a nonsmoker right away. Instead, set your expectation to be a nonsmoker by year's end, and consider the necessary steps to reach that goal. Understand that your resolution will take time. Focus on your progress throughout the year instead of just fixating on the outcome.
Ditch the all-or-nothing mentality
So often, when we set goals, we do so with an all-or-nothing mentality. This type of thinking means we don't allow ourselves grace for mistakes. Let's say you want to stop drinking, and for two weeks, you do a fantastic job avoiding alcohol. Then one day, you're at a nice restaurant with a loved one, and you decide to have a wine. People with an all-or-nothing mentality will see this night as a failure in their resolution. Since they already drank, they can no longer participate in working toward sobriety.
Instead of giving up on your goal once you have a slip, acknowledge it and get back to not drinking the next day. Just because you had one drink doesn't mean all the work you did the previous two weeks was for nothing.
Break your resolution into smaller goals
A primary reason people have difficulty sticking to their resolutions is that they're too broad. If you resolve to take better care of yourself or eat healthier, there are many ways to do that. Instead of making your resolution a grand statement, break it into smaller, tangible goals you can reach each week or month.
Are you trying to keep up with doctor's appointments, become more active, or eat more nutritious meals? Instead of saying you want to take better care of yourself or be healthier, find a way to define what that means for you. Identify what being healthier means, and start putting together small actional goals to help you get there.
If you want to change your eating habits, set a goal to eat one nutritious homemade meal each week. After a month or two, plan two meals a week. You can continue building that goal until your new habit is cooking and eating nutritious meals. You can do the same with resolutions around exercising or visiting your doctor more often.
Celebrate the small wins
The resolutions that will benefit you the most are the ones you'll need to continue working on for a long time. Instead of waiting until you've hit your ultimate goal, find small wins to celebrate throughout your journey.
Did you avoid smoking or alcohol for an entire month? Congratulate yourself. Have you gone six weeks without ordering takeout? Celebrate with a homemade treat. Did you finally schedule and attend that doctor's appointment you've been putting off? Treat yourself to a fun day. Every accomplishment is important, and it's okay to celebrate the small stuff.
Ask for help when you need it
You don't need to work on your resolutions alone. Tell the people in your life what you're aiming for, and ask them to get involved. Maybe they want to join you on your journey, or perhaps they can support you by working as an accountability buddy. And including friends and loved ones might even make reaching your goals easier.
Some goals may require professional assistance, especially those related to your health. If you're finding it challenging to take care of your physical or mental health, know it's okay to ask for help.
If you're an older adult living at home and need assistance caring for yourself, the Visiting Angels team can help. Our Cullman office serves seniors in Cullman, Etowah, Walker, Marshall, and Blount counties. To learn more about our services or schedule a complimentary consultation, send us a message or call 256-734-6600.