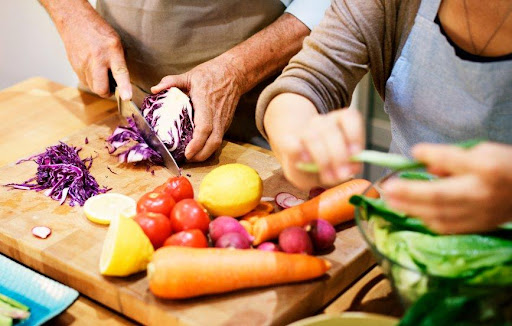 Sensory Stimulation to Inspire the Brain
The five senses are powerful elements that help us navigate the world. Finding ways to stimulate those senses may help improve your overall mental and emotional well-being. Some research even finds sensory stimulation to affect those with dementia positively. But what is sensory stimulation, and how can you incorporate stimulating sensory activities in your life?
What is sensory stimulation?
Sensory stimulating activities are anything that engages at least one sense. Sensory stimulation is when you stimulate one or more of your five senses; touch, sight, smell, sound, or taste. Most stimulating activities keep the hands busy and involve being present and aware of your surroundings, which is why it's a beneficial tool for older adults.
Who benefits from sensory stimulation?
Typically when people think of sensory stimulation in regards to child development. While it is a vital stimulation for children, individuals with dementia often benefit from sensory stimulation because it helps seniors stay in the moment by interacting with their surroundings. One study found sensory stimulation improves communication In dementia patients when paired with memory stimulation. Another study found it to help manage various behavioral challenges related to dementia.
But sensory stimulation is not just for kids and older adults with neurocognitive disorders like dementia. Partaking in activities stimulating the senses may also help reduce anxiety and depression in older adults and improve overall well-being.
Sensory stimulation activities to try
Sensory stimulation aims to engage at least one sense in an activity. Popular activities for seniors include:
Preparing and cooking food: Cooking is a fun way to engage sight, smell, touch, and taste. Find a colorful dish to prepare with different textured foods and a pleasant aroma.
Gardening: Working with fragrant flowers or plants is a great way to engage smell and touch while gardening.
Dancing: Turning on music and moving your body to the rhythm of your favorite song is a sensory stimulation and a fun way to incorporate exercise into your day.
Knitting: Even if you're new to knitting, making something with a soft yarn is good for keeping your hands busy and stimulating your sense of touch.
Sensory therapies
Many people find sensory stimulation beneficial in improving their overall wellness and will work with experts to experience sensory therapy such as music, light, or aromatherapy.
Music therapy: A music therapy session may include listening to music, singing, or playing an instrument and does not require musical skills. A trained music therapist who leads the session may incorporate discussions about how the music makes you feel or what thoughts it evokes. People may use music therapy to reduce stress or improve their mood. It's also an evidence-based treatment to help manage Alzheimer's disease.
Light therapy: Phototherapy, or light therapy, is a treatment for depression, mainly seasonal affective disorder. During light therapy, a person gets exposed to an artificial light source. Research on light therapy finds that it may align the circadian rhythm, which are cycles of body functions that affect eating, sleep, and hormones.
Aromatherapy: Aromatherapy uses essential oils to stimulate the sense of smell. There is not a lot of medical research on aromatherapy. Still, it is a generally safe at-home practice that includes using a diffuser or spray to provide a space with a pleasant and calming smell.
Working with Visiting Angels
Whether you're interested in cooking more meals at home, going for more walks, or starting a garden to stimulate your senses, the team at Visiting Angels is happy to help. Our professional caregivers provide at-home care to help seniors with various activities such as meal preparation, personal grooming, light housekeeping, and more. We also offer dementia care services to assist seniors with the everchanging symptoms of dementia.
Our Cullman office serves those in Cullman, Etowah, Walker, Marshall, and Blount counties. If you live in the area and want to learn more about our at-home care services, send us a message or call 256.734.6600.