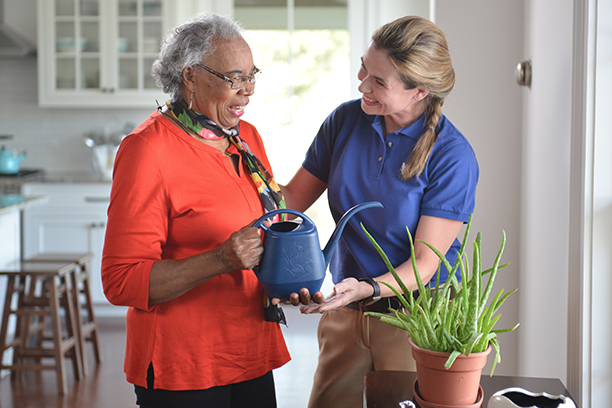 Denver CO News Articles
May Spotlight
We Need to Talk: How to Have the "More Help" Conversation with Your Aging Loved One
It's the one conversation that most adult children dread, the conversation in which your role as a child becomes forever replaced as the role of a caregiver. Yet it's vital to ensure the safety and well-being of your aging parents. Perhaps your roles are already reversed. Somehow, over time, you became your aging loved one's caregiver without having a conversation about the matter. But since you didn't have the direct conversation, you're drowning in caregiver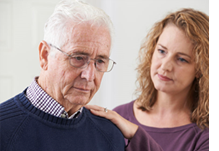 responsibilities and need to reestablish healthy boundaries. Perhaps you need to have the conversation today, before you become the caregiver, but don't want to offend your aging loved one. Here are a few tips to provide you with perspective and help you establish healthy boundaries when it comes to caring for an aging loved one.
Timing is Everything
Choose a time that works for both you and your loved one. Both of you should be in a good place mentally and emotionally. If you're stressed out, wait until you're feeling a little more relaxed so that you don't say something that you'll regret. If your loved one is having a difficult day, maybe delay the conversation until they are feeling more positive. But don't wait too long. If you see signs that it's time for more help, prioritize this conversation on your to-do list. Remember that this conversation is going to be difficult no matter when you have it. Rationalizing that it's a bad time for you to delay the conversation is not a good idea.
Have Perspective
There's nothing worse than being bombarded with change when your loved one is not ready for it. They may never be ready for more help but remember that their overall safety and well-being is more important than how they feel. Be gentle when you first broach the conversation. Use phrases like "I understand how this could be difficult" or "I see that you're struggling and want what's best for you." Take a moment to think about how you would feel if someone was telling you that you could no longer be as independent as you are today. Having perspective and empathy goes a long way in building and maintaining trust.
Introduce the Idea First
When you do broach the topic of more help, start by simply introducing the idea of it. You can say something like, "My co-worker was telling me about how her aging mother receives help from this agency and she really enjoys being checked in on throughout the week." Then, see how your aging loved one responds. You may be surprised to learn that your aging loved one already knows that they need more help to remain independently at home. Look for the positives in the situation and express those. For instance, your loved one will be able to remain in their own home if they have a caregiver come to the house, or they won't be as lonely throughout the week.
Enlist Their Help
Before you hire an in-home caregiver agency, let your aging loved one participate in the search as much as possible. Give them a few brochures to peruse, include them in appointments with agency staff, and listen to their preferences. Make it their idea and you're just along to help coordinate or as a second set of eyes. Choose an agency that your loved one prefers; try to avoid looking only at the financial aspect. Sure, money is a consideration, but how your loved one feels is a more important factor.
Set Personal Boundaries
Finally, if the conversation leads to frustration or your loved one is unwilling to admit that the need more help, establish your own personal boundaries with your loved one. If your loved one has been relying on you to get to social appointments or for basic care needs, and you just can't be that person for them all the time, let them know. Tell them what will work for you and your schedule, and stick to it. Remember that your time is important too, and you need to take care of yourself. Often, family caregivers are guilted into doing more than they can or should for an aging loved one, and it has a negative impact on the family caregiver's personal life. Set your own boundaries and maybe your loved one will finally come around to having more help at home.
Visiting Angels of Denver
is here to help you start this conversation with your aging loved one. Our senior care coordinator will come to your loved one's home to discuss care options at a time that is convenient for you. We provide a variety of care services that allows your loved one to remain safely and independently at home. Services are available on an affordable hourly basis with flexibility in days, times, and length of your care visits. If your loved one is ready to have the "more help" conversation,
contact our office
today to schedule your free at-home care consultation.
Past Articles:
Serving Central Denver, Lakewood, Arvada, Wheat Ridge, Golden & the Surrounding Areas
Visiting Angels
DENVER, CO
4251 Kipling St #535
Wheat Ridge, CO 80033
Phone: 303-232-9999