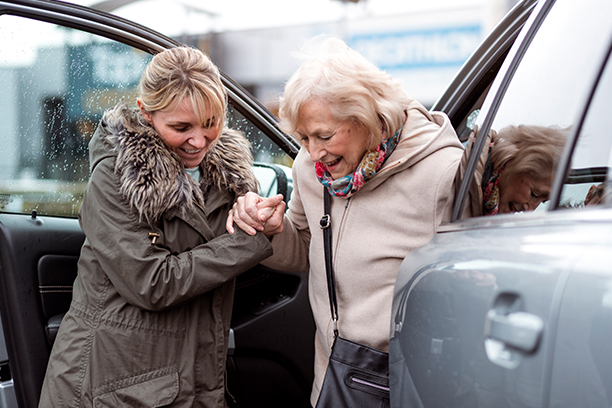 Personalized Senior Home Care Services in Aurora, CO
Visiting Angels provides in-home care services to promote independence and safety at home for seniors in Aurora, CO
Many of us are resistant to change; it's fairly common to be wary of the unknown and the new. For many seniors, this is particularly true. They've come to love their homes, routines, and daily freedoms that allow them to live on their own terms. With declining health, limited mobility, and other symptoms of aging, your senior loved one may feel as though everything is changing. Visiting Angels Denver can help you and your family navigate the joys and challenges that come with age.
What Home Care Services Does Visiting Angels Denver Offer in Aurora?
Visiting Angels Denver offers a variety of in-home senior care services to provide the daily living assistance and support older adults need, all in the comfort of home in Aurora, CO. We create custom care plans that allow your aging parent or other relative to remain in their home, stick to their preferred routine, and stay close to family and friends. Without the stress and hassle of moving into an assisted living facility or nursing home, seniors and their families can find peace of mind and comfort.
Our professional, compassionate and reliable caregivers can assist with the following duties:
Promoting an Active Lifestyle
Perhaps one the best aspects of in-home care is that it allows seniors to keep up with the activities, hobbies and lifestyles they prefer. If your loved one wants to go to the beauty salon or barber shop, walk through shops, visit the library or simply enjoy some time outdoors, our companion caregivers can help!
The Aurora Center for Active Adults offers a variety of opportunities for seniors to stay socially and physically involved. Programs include a full fitness center, drop-in exercise classes, billiards, BINGO, quilting, pinochle and more!
If you'd like to learn more about how our home care services can improve your loved one's quality of life in Aurora, CO, please contact our office in Wheat Ridge today!
Serving Central Denver, Lakewood, Arvada, Wheat Ridge, Golden & the Surrounding Areas
Visiting Angels
DENVER, CO
4251 Kipling St #535
Wheat Ridge, CO 80033
Phone: 303-232-9999