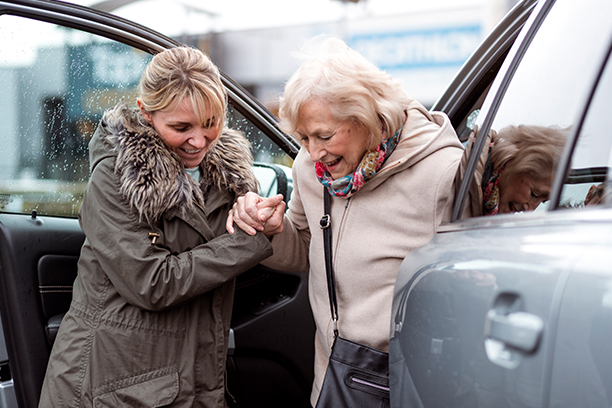 Meal Preparation and Other At-Home Care Services for Seniors in Wheat Ridge, Denver and Surrounding Areas
Eating healthy is important for an elderly person's well-being, which is why meal planning and preparation are part of our at-home care services for seniors in Wheat Ridge, Denver, Lakewood, Aurora, Golden, Arvada and surrounding areas in Colorado
Eating a healthy diet is so important for everyone, seniors included. Some may even argue that it is even more important for individuals over the age of 65 as many face decreased activity levels and ongoing chronic conditions. It was precisely for this reason that Visiting Angels Denver made meal preparation and management a regular part of our at-home care services.
Visiting Angels provides quality meal planning and preparation services to seniors throughout Denver, Wheat Ridge, Lakewood and surrounding areas in Colorado. We will be there to make sure your senior parent eats regularly and has access to quality ingredients and good meals.
Why Healthy Eating is Important for Older Adults
After seniors reach a certain age, they are not as strong as they used to be. This does not come as much of a surprise to anyone, but it is important to make sure that we take into account what this truly means for a senior. Older adults need assistance as they age. This is true when it comes to so many things that they never thought twice about before, like food.
The fact is that once one starts dealing with chronic conditions and their effects, preparing nutritious meals may seem very much so not important. Compared to medication management, for example, meal preparation may seem not so important, or at least not as important. However, the fact is that improper eating habits can result in a variety of health issues and can worsen and even cause certain chronic conditions like diabetes. On the other hand, a healthy diet can improve a senior's well-being and help them manage a chronic condition. Diabetes is a good example here as many seniors have made it easier to manage this chronic condition with improvements to their diet.
How Visiting Angels Denver Makes It Easier for Seniors to Eat Right
As part of our meal planning and preparation services, our caregivers can help your loved one get their diet and eating habits back on track. As our caregivers are there for your loved one at all times and for all aspects of their daily living, food is an important part of that. At-home care from Visiting Angels Denver makes it possible for your loved one to have home-cooked healthy options on a regular basis, which can do wonders for their health.
Here's how we can help:
Preparing delicious and nutritious meals and snacks throughout the day
Planning meals in order to make grocery shopping easier
Helping your loved one shop for groceries
Picking up online grocery orders
Feeding assistance for seniors with Parkinson's or other chronic health issues
Monitoring your loved one and making sure they eat when needed
To learn more about Visiting Angels Denver or our at-home care services and meal preparation services in particular, contact our Wheat Ridge, CO office today.
Serving Central Denver, Lakewood, Arvada, Wheat Ridge, Golden & the Surrounding Areas
Visiting Angels
DENVER, CO
4251 Kipling St #535
Wheat Ridge, CO 80033
Phone: 303-232-9999