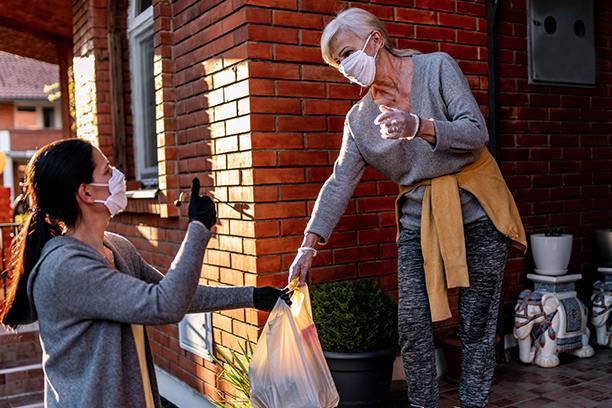 Manage Chronic Conditions with Senior Home Care Services from Visiting Angels Denver
With senior home care services from Visiting Angels, elderly adults in Wheat Ridge, Denver, Lakewood, Golden and surrounding communities in CO can manage chronic illnesses in the comfort and privacy of their own home
Many seniors are dealing with chronic illnesses, which can be very challenging to deal with on one's own. If your loved one has a chronic illness and you are worried about whether they will continue being able to live independently without compromising their safety, Visiting Angels Denver can help them maintain their independence while giving them the support they need through personalized senior home care services. Here at Visiting Angels Denver, our mission is to provide the highest quality care at home to seniors in Wheat Ridge, Denver, Aurora, Arvada, Lakewood, Glendale and surrounding communities in Colorado.
What Are Chronic Illnesses?
So, what is a chronic illness exactly? What separates chronic illnesses from acute ones? For a condition to be considered chronic, it has to last for over a year. It must also require medical attention and will impact the way an individual lives. Seniors face a wide range of chronic illnesses, but some of the most common include arthritis, asthma, respiratory illnesses, diabetes and heart disease. This list also includes individuals with dementia and certain types of cancer.
How Can Visiting Angels Denver Help My Loved One Manage Their Symptoms?
"When my mom suddenly became ill, we had an urgent need for help. Visiting Angels allowed us to keep Mom with us at home, and we could not have managed without them. Not only were they available, but the caregivers were so loving and thoughtful. It was truly the best care imaginable."
- Nel G.
If your loved one is living with a chronic illness, senior home care services from Visiting Angels Denver may be the right solution for them at this time. Having a professional caregiver around to help with the tasks of everyday living, can improve your loved one's quality of life. We will make sure your loved one gets everything they need, leaving them to focus on what's really important for them.
Here is how we can help:
Our caregivers will help meet all of your loved one's needs, be they physical, emotional or spiritual;
We will help lower your parent's chance of taking a fall. We also help with transferring and positioning;
We help your loved one stick to a routine, making sure they spend less time at the hospital.
Having a caregiver around helps seniors take back control over their health.
The fact is that many people diagnosed with a chronic condition have trouble keeping up with treatment. Many chronic illnesses require complete lifestyle overhauls, which carry with it some pretty difficult tasks. With Visiting Angels Denver providing quality senior home care services, you know that everything is being taken care of around the house will leave your loved one free of anxiety and better able to focus on getting healthier.
Get Started with Visiting Angels Denver Today!
If you think your loved one could benefit from professional long-term care at home to help them manage chronic health issues, do not hesitate, talk to them about it right away. Having a caregiver around can help your loved one stay healthier for longer and all in the comfort of their own home.
Contact our Wheat Ridge, CO office to learn more about our senior home care services.
Serving Central Denver, Lakewood, Arvada, Wheat Ridge, Golden & the Surrounding Areas
Visiting Angels
DENVER, CO
4251 Kipling St #535
Wheat Ridge, CO 80033
Phone: 303-232-9999