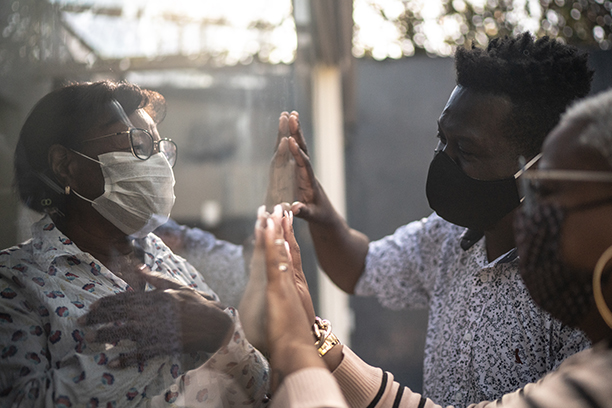 Specialized Memory Care Services for Seniors in Wheat Ridge, CO and Surrounding Areas
Our home care workers are here to provide those seniors living in Denver, Wheat Ridge, Golden and surrounding areas in Colorado with help dealing with memory-related illnesses through quality senior care
Those seniors living with the symptoms of Alzheimer's, dementia or Parkinson's often are in need of a professional caregiver to keep them living safe. And, contrary to what most people think, this care doesn't have to be administered in a nursing home or medical facility. In fact, seniors today can receive high-quality memory care in the comfort of their own homes.
Visiting Angels Denver is committed to providing seniors with the in-home support they need to continue living out their lives in the comfort of their own homes. We are here to provide senior care and other memory-related help to those seniors living in Denver and surrounding areas. If your loved one has been diagnosed with a memory-related condition, you can be assured that their designated home care worker will be providing the highest quality care to ensure they are living active and meaningful lives every day.
How Visiting Angels is Helping Seniors with Memory-Related Illnesses in Denver and Surrounding Communities
Those seniors living with dementia or suffer from other memory-related illnesses often live with constant memory loss, confusion and even agitation as a result of severe changes in the makeup of their brain. They can find it hard to concentrate, speak, and often can have frightening hallucinations that, to them, seem very real. Seniors living with these illnesses can feel depressed, disoriented and anxious, which is why they require a special kind of care. A home care worker providing a specialized care plan is what seniors truly need in order to continue living independent lives at home.
If your senior loved one is suffering from any of these conditions, a home care worker from Visiting Angels Denver can provide help with any of the following:
Medication Reminders: Our caregivers can make sure that your senior loved one never skips or misses their medication
Meal Preparation: Our highly trained caregivers can provide help with making nutritious home-cooked meals.
Personal Grooming and Dressing: Our team can provide help with personal grooming, bathing, showering and toileting needs.
Light Housekeeping: Your senior loved one can receive help doing the daily chores like vacuuming, dusting, dishes, laundry and so on.
Transportation: We will help your senior loved one get to and from doctor's offices, friends visits or anything else they may need.
Fall Prevention: Our trained caregivers can keep your loved one safe by fall-proofing their home.
To find out how our caregivers can make a difference in your loved one's life, contact our Wheat Ridge, CO office today.
Serving Central Denver, Wheat Ridge, Golden, Arvada, Lakewood and the Western Suburbs
Visiting Angels Wheat Ridge, CO
4251 Kipling St #535A
Wheat Ridge, CO 80033
Phone: 303-232-9999