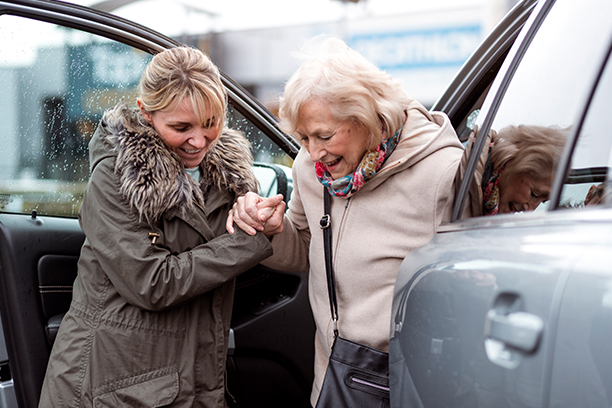 Local Resources for Seniors in Southeast Central Texas
Looking for resources and information for seniors in Southeast Central Texas? Visiting Angels can help!
At Visiting Angels, we understand it's important for families to find government and community resources for senior loved ones. That's why we've provided a list of valuable resources in Southeast Central Texas, including East Bernard, Wharton, El Campo and surrounding areas. Here, you'll find information on health and wellness programs, fun activities, community resources and so much more.
Health & Wellness
Texas Health and Human Services | 512-424-6500
The Texas Health and Human Services Commission provides a variety of health resources and services for Texans, including seniors. They provide information on accessing medical transportation services, hospice services, caregiver support and more.
Katy VA Clinic | 281-578-4600
The Katy VA Clinic provides a variety of healthcare resources for veterans in Katy, including occupational and physical therapy, mental health services, nutrition education and more. They can also mail out prescriptions.
Project MEND | 210-223-6363
This non-profit organization helps seniors, veterans and disabled people throughout Texas by providing refurbished medical equipment.
La Grange VA Clinic | 979-968-5878
The VA Clinic in La Grange helps veterans access important healthcare services and resources, including personal care, telehealth services, mail-in prescriptions and more.
The Food Bank of the Golden Crescent | 361-578-0591
The Food Bank of the Golden Crescent serves families throughout Colorado, Wharton and surrounding counties. There are many participating locations and organizations throughout the area that provide food to families and seniors in need.
Wharton County Farmers' Market | 979-532-0242
Activities
Wharton County Library – East Bernard Branch | 979-335-6142
Community & Government
Wharton County Junior College Senior Citizen Program
Various campuses of Wharton County Junior College offer a variety of free services for senior citizens, including Meal-on-Wheels, local transportation, congregate meals, educational programs, health screenings, fun activities and more. Senior services are available in East Bernard, El Campo, Eagle Lake, Weimar and Columbus.
Helping One Another (HOA), Incorporated of Austin County | 979-885-4188
HOA is a non-profit organization that provides services to seniors in Sealy and throughout Austin County at no charge, including Meals-on-Wheels, health screenings, legal assistance and more.
Houston-Galveston Area on Aging | 713-993-2436
The Houston-Galveston Area on Aging provides health services and essential resources for elderly adults in Austin, Colorado, Wharton and surrounding counties.
This agency helps veterans in Texas access any benefits they're entitled to, offers healthcare advocacy, provides mental health support and resources and more.
Serving East Bernard, Rosenberg, Wharton, Katy, Victoria, La Grange, Columbus, Fulshear, El Campo, and Surrounding Areas in Southeast Central Texas
Visiting Angels
EAST BERNARD, TX
704 Church St #A
East Bernard, TX 77435
Phone: 979-335-4025
Fax: 979-335-4121