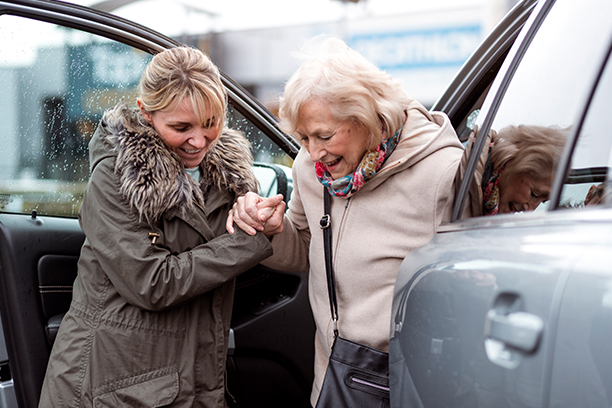 Private Duty Care
Aging is full of its ups and downs. Unfortunately, aging often carries with it medical conditions that can cause a major disruption in regular daily routines. Seniors that are struggling with keeping up with their activities of daily living, Visiting Angels caregivers are ready to step in with a helping – and friendly – hand.
The Visiting Angels office at Fort Worth is ready to offer Personal Care Services to seniors in our area who need some additional assistance or support. We are proud to work with our clients and family members to develop a personalized schedule, based on the unique needs of the client, that will keep the client living independently at home for as long as possible. Even better, our Personal Care Services keep our clients living with dignity, health, safety, and happiness.
Medical and Personal Care Services
Complex or chronic medical conditions can often leave seniors with decreased mobility or ability to maintain daily care tasks. Our Visiting Angels caregivers provide services ranging from bathing assistance to medication reminders, toileting care to encouraging fluids.
Under the direction of our experienced Client Care Coordinators, our caregivers give specialized care to clients in their home that support their activities of daily living (ADLs). This can include support or assistance with tasks such as eating, dressing, bathing, continence, transferring and mobility.
If you notice that your loved one is wearing the same clothes over a period of days, or if you are concerned about rapid weight loss, our Personal Care Services may be an excellent fit for your situation. If your loved one is returning home after an extended hospital or rehabilitation center stay, and they are exhibiting signs of decreased strength or endurance, our Visiting Angels caregivers would be an excellent addition to your transition team.
The Difference Our Services Can Make
Clients who use our Personal Care Services not only get the social support of a caring visit from our caregivers, they also receive care that is given at their own preferred pace, to support their unique needs. Our services can lead to increased feelings of pride and dignity, as well as peace of mind for clients and family members.
Contact us today to tell us more about your situation, so that we can develop a plan that will suit your needs.
Serving Fort Worth and the Surrounding Areas
Visiting Angels
FT WORTH, TX
930 W 1st St # 203
Ft Worth, TX 76102
Phone: 817-877-1616
Fax: 817-334-7994