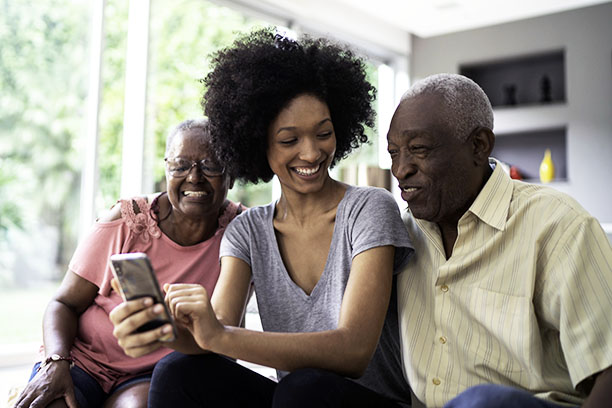 Companion Home Care in Gadsden Helps Seniors Boost Social Wellness
Our companion home care in Gadsden, AL includes focusing on improving your loved one's social interaction through digital tools and platforms
At Visiting Angels, we understand that caregiving is much more than merely meeting the physical needs of seniors in our care. As we want our clients to be truly happy and fulfilled in their lives, we believe caregiving requires a holistic approach that entails care for the individual on all fronts, addressing a variety of physical, mental, emotional, and social needs.
That being said, your loved one can boost their social wellness with companion home care in Gadsden - and here's how. Our social care program is designed to help older adults ward off loneliness and isolation and stay socially engaged and connected with their families and friends, all of which can have a profound impact on one's overall health and quality of life.
Benefits of Companion Home Care in Gadsden
Social media can be especially beneficial for those who live far away from their families and do not get the chance to see them that much or have chronic conditions, health and mobility issues or are house-bound for any reason.
As a matter of fact, a number of recent studies showed that:
Surfing the net significantly helps reduce depression. According to the Phoenix Center based in Washington D.C., senior depression dropped by 20 percent in older adults who learned how to utilize modern technologies.

Aging adults who regularly used Facebook to chat with friends and family showed a staggering 25 percent improvement in memory skills, according to a study conducted at the University of Arizona.

A different study published by the Journal of Cyberpsychology, Behavior, and Social Networking showed that older adults who visited social networking sites such as Facebook had a positive emotional experience when measured by breathing rates, brain stimulation and pupil dilation.
With our social care program, our professional and compassionate senior caregivers can help your loved one learn how to:
Use a touch-screen cell phone

Text messages, compose an e-mail and use Skype or FaceTime

Create a Facebook account and regularly keep in touch with family and friends or meet like-minded individuals

Shop and order goods and services online

Stay entertained and/or find useful information online
Get in touch with our Gadsden, AL office and learn more about how companion home care in Gadsden can help your loved one improve their overall well-being. We offer free in-home consultations to determine what type of care would be best for Mom or Dad. We look forward to meeting your family!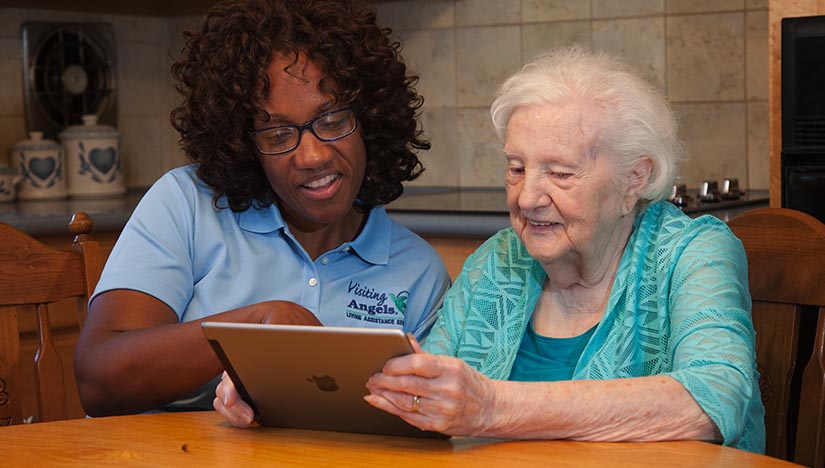 Because of this program, I was able to experience two of the greatest joys in life – becoming a grandmother and seeing my son become a new father. Skyping and Facebooking with my son and his family are now a normal part of my life. It helps me feel like I'm still an important part of their lives even though I'm miles and miles away.

Serving Blount, Marshall, Etowah Counties and the surrounding areas
Visiting Angels
GADSDEN, AL
815 Riverbend Dr #A
Gadsden, AL 35901
Phone: 256-507-0083