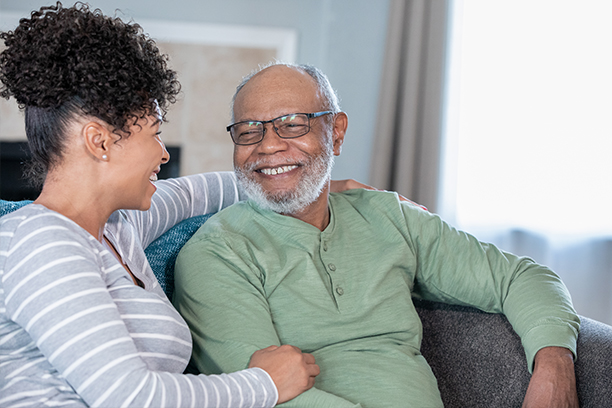 Alzheimers Resources for Families in Jersey City, NJ and the Surrounding Area
What Is Alzheimer's?
Alzheimer's disease is a progressive, degenerative brain disorder that is characterized by memory loss, cognitive decline, and behavioral changes. Over time, usually over several years, these symptoms worsen and can lead to severe effect to performing daily chores and activities. This FAQ gives you answers about Alzheimer's and Alzheimer's resources from care professionals at Visiting Angels of Jersey City. Learn more about Alzheimer's below.
What is the Difference Between Dementia and Alzheimer's?
Dementia is used as an umbrella term to cover a wide range of brain disorders that are specifically characterized by memory loss. Alzheimer's disease is the most common type of dementia. It is estimated that Alzheimer's account for 60-80% of all dementia cases. This makes it clear that everyone with Alzheimer's has dementia, but not everyone with dementia has Alzheimer's.
What are the Symptoms of Alzheimer's?
Most individuals who are struggling with Alzheimer's show sign early with their speech, thought patterns, and behaviors.
The most prominent symptoms include:
Short-term and long-term memory loss
Trouble solving simple problems
Uncommon struggles with day-to-day activities
Words forgotten or mixed up
Items lost more frequently
Confusion about current time or place
Confusion about the names and identities of people
Irrational, irritable, or depressed behaviors and actions
How Does Alzheimer's Disease Progress?
Most research show that the disease begins years before it truly shows symptoms. Older adults typically show symptoms as early as their 40's-50's; because this is a gradual and progressive disease, the symptoms will become worse over a period of years. Symptoms tend to start out mild to moderate, then to severe. By the final stages of Alzheimer's, it is expected that individuals lose all short- and long-term memory, the ability to speak and understand speech, as well as the ability to perform basic personal chores (such as using the restroom). Learn how to prepare for the stages of Alzheimer's with these Alzheimer's resources.
Does Alzheimer's Disease Have a Cure?
At this point in time, there is not a cure for Alzheimer's disease, similarly the progress of the disease is believed to be irreversible. Scientist are continuing to research for a cure, while modern treatments and clinical trials are continuing to show the slowing of the onset of the disease by delaying its initial symptoms and reducing it progress.
What are Options for Alzheimer's Care?
While those individuals with Alzheimer's symptoms continue to progress, they begin to require high levels of care to ensure that they are staying safe. Typically, these individuals with early and mid-stage Alzheimer's are taken care of by a family member or friend. However, as this disease reaches the later stages, loved one often find themselves needing professional Alzheimer's resources and assistance. There are a few options of care in this stage; one option is for care to be provided in a nursing care facility—this can be traumatic though for those suffering from this disease which is why it is often considered as a last resort. Another option is to hire Alzheimer's home care services, such as those offered by Visiting Angels of Jersey City. We provide specialized care services to help those struggling with Alzheimer's.
Learn more about Alzheimer's care services and Alzheimer's resources offered by Visiting Angels of Jersey City call 201-533-1415.
Serving Jersey City, Bayonne and the Surrounding Area
Visiting Angels
JERSEY CITY, NJ
366 Broadway
Bayonne, NJ 07002
Phone: 201-306-9313
Fax: 201-589-5770