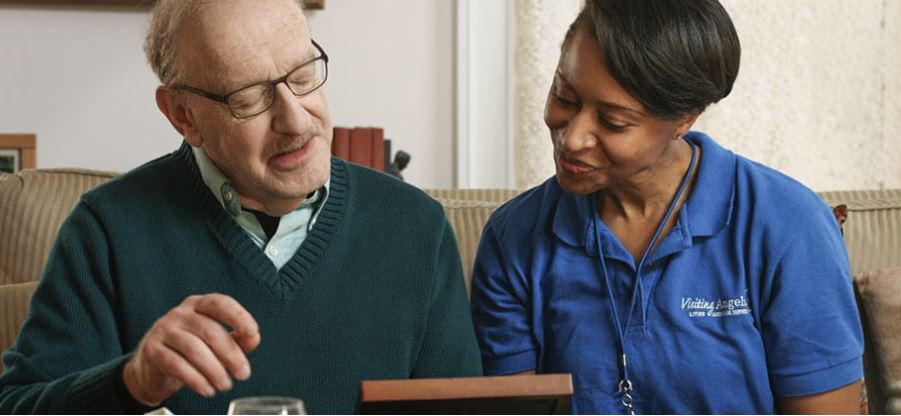 How to make your home safer and happier for your aging loved ones
The CDC points out that falls are the leading cause of injuries and fatalities among seniors. Alarmingly, the CDC notes that about 36 million seniors fall annually, causing more than 32,000 deaths each year. "Falls are not a normal part of aging.", the CDC reminds us. We can do plenty to make sure that the seniors in our lives live in an environment where they are well-positioned to remain healthy and well.
Just like new parents must adopt a new way of seeing their house to account for all the potential dangers that might face their toddler, the same is true for families caring for a senior. Those who have developed issues with their eyesight need special consideration when it comes to their environment. Likewise, those who struggle with walking need an environment that doesn't overly challenge their limited abilities. It can be difficult, too, because when these issues are new, sometimes the inclination is to want to do as much as possible without making too much of a fuss. But we need to make a fuss when it comes to safety.
We need to refine the space and see where we can make it safer, more accessible, and free of obstacles and hazards. Visiting Angels of Knoxville, Tennessee can help make a home and the seniors who live there safer and healthier. Here's how.
Nourished for success
When we are not eating well or regularly, we are not steady on our feet. A good diet and a regular exercise routine make us healthy, strong, and steady on our feet. This is true at any age. Our Companion Care Services ensure that our clients get the nutritious meals and groceries they need to maintain healthy diets. Our Caregivers will shop for their clients and prepare meals for them.
Additionally, our caregivers will go with their clients for a walk in the park or drive them to an exercise class. Talk with your doctor about what level of exercise is right for you, and then work with your caregiver to implement a plan to stay active—staying active, strong, well-fed, and hydrated positions you to be healthier and steadier on your feet.
Kick out the clutter
Visiting Angels of Knoxville Caregivers will also assist with light housekeeping and laundry. Having regular assistance with chores that can build up if not attended to can be a big help. Clutter is not simply hard to live with, it can be dangerous. It creates obstacles around the home, and it can also lead to feelings of being overwhelmed, stressed, and depressed. An article on the University of Pittsburg Medical Center's blog explains: "Research published in the Journal of Environmental Psychology found that clutter harms overall well-being. It also increases stress, decreases productivity, and leads to unhealthy habits."
Customized care
Our needs change as we age. Visiting Angels of Knoxville Caregivers see their clients regularly, and they may notice subtle changes that family members may not perceive. Visiting Angels of Knoxville Caregivers can adjust the level of care to suit their clients as their needs change. Our Life Care Navigation is personalized for each client so that they have a level of care that suits their needs as they change. This positions our clients to stay safer and healthier in their homes.
Safe and steady
Our Safe and Steady Fall Prevention Program applies what we've learned and outlined on our fall prevention guide. It is thorough and detailed so that you know what to look for and how to ensure that your home is safe and secure for your aging loved ones. When you invite the assistance of a Visiting Angels of Knoxville Caregiver into your loved one's home, our professionals can assist with the work of making the home safer and free of some of the common issues that can be challenging to seniors.
Calling in the support of a professional caregiver can help you to secure your arrangement. A professional has the experience to recognize common issues and relieve family caregivers, which can be a tremendous help.
Invite Visiting Angels of Knoxville, Tennessee to fortify your care arrangement. Contact us online or call our offices at 865-531-4833 to get started.