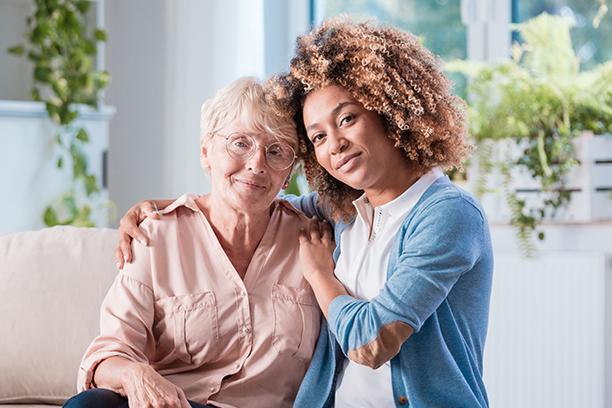 How Transitional Care in Arlington Reduces Hospital Readmissions
Ready-Set-Go Home with Transitional Care
When your parent or loved one has been admitted to the hospital, what you probably want most is for them to be safe and healthy at home again. But while no one wants to spend longer at the hospital than they need to, according to the Centers for Medicare and Medicaid Services, nearly one in five seniors released from the hospital are readmitted within 30 days. As the risk of hospital readmission is so high for seniors, at Visiting Angels® Medford MA, we provide transitional care services that help our clients in the Arlington area get the tools, services, and resources they need to avoid hospital readmission.
What Causes Readmission in Arlington
Our transitional care services help seniors in Belmont, Malden, Arlington, Waltham, Melrose, and the surrounding areas stay at home by addressing the specific causes of hospital readmission. While what causes readmission can vary, most often the reasons for readmission include:
Missing follow-up medical appointments
Not following through with discharge instructions
Problems managing a disease or illness at home
Disrupted sleeping and eating schedules
Mismanaging medication
How Transitional Care Helps Seniors in Arlington
Visiting Angels Medford MA helps prevent hospital readmission for seniors in the Arlington, MA area by taking a three-prong approach to transitional care. This approach includes:
At the Hospital: After being admitted to the hospital, we will meet with your loved one at your request, and provide them with a copy of our "Ready – Set – Go Home" discharge planning guide. This guide will help prompt your loved one to ask important questions about issues related to readmission, including dietary and medication needs, times and dates of follow-up appointments, and symptoms to report.
At Home. In your loved one's Arlington-area home, our transitional care providers from Visiting Angels Medford MA will act as "eyes and ears," providing unique insight into your loved one's habits and lifestyle. We'll be able to let supervisors or case managers know reasons your loved one might miss follow-up appointments, or why they aren't taking the proper medication. This way, we can make sure we quickly address issues related to readmission.
At Our Office. Behind the scenes, our transitional care services help seniors in the Arlington, MA area by providing medication and appointment reminders, accompanying our clients to appointments, and arranging food and medication deliveries.
Call Visiting Angels Medford MA today to learn more about how our transitional care services can help your loved one in the Arlington area.
Serving Medford, Malden, Melrose, Arlington, Belmont, Waltham, Lynn and Saugus, MA
Visiting Angels
MEDFORD, MA
1 City Hall Mall
Medford, MA 02155
Phone: 781-395-0023
Fax: 781-395-0025