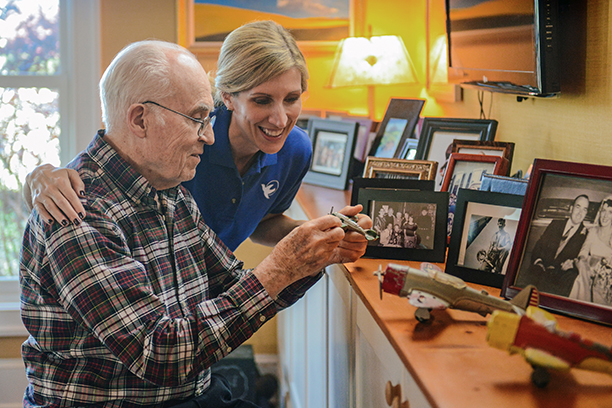 Current Events
Local Senior Center Events 2023:
The Arlington Council on Aging is hosting a 'Historical Newspapers and Yearbooks' on Wednesday, June 21st, 2023 at 10:00am in the Yoga Room. Come and meet Robbins Library Historian, Steven Prochet and have the chance to view digitized copies of the Arlington Advocate from 1871 thru 2005. Let Eva know you are coming at 781-316-3400. Event is free.
The Arlington Council on Aging is hosting a Stroke Awareness Talk in the Yoga Room on Tuesday, June 20th, 2023 at 11:00am. Join Marie McCune, Stroke Nurse Navigator at Mount Auburn Hospital, for an informative presentation about strokes. Learn about the warning signs, what to do if you suspect a stroke, and have all of your questions answered. Please call Eva to RSVP at 781-316-3400. Event is free.
The Belmont Council of Aging is hosting TED Talk Discussion with Pierce on Wednesday, June 14th and 28th at 10:30am. June will feature Fahad Saeed's "The importance of using inclusive language" (June 14th) and D-L Stewart's "Scenes from a Black trans life" (June 28th). You can watch the videos ahead of the meeting for free on TED.com or YouTube.com, but we will also begin each meeting by watching the video together. You can register by calling Pierce at 617-993- 2977, but walk-ins are always welcome! The only thing you need to bring is an open mind!
Beech Street Center, in Belmont is hosting a Belmont Pride March and Celebration on Saturday, June 17th, 2023 at 1:00pm. Gather at Belmont Town Green (440 Concord Ave) at 12:45pm and step off at 1:00pm. We especially hope you can join us to celebrate our dedicated and inspiring Fran Yuan, who founded the Alliance, and who, after 20+ years of leadership, is stepping down. Volunteers are needed! Please contact: letalmadge@gmail.com
Join the Lynn Council of Aging Senior Center Walking Group with Rosemary McDonald from GLSS. Walks will begin and end from Lynn Senior Center every Tuesday from 1:00pm-1:45pm. 1 mile walk.
Lynn Council of Aging Senior Center hosts Beauty Services with Olivia Beauty Salon, Monday, June 19th at 10:30am-2:00pm.$10.00 cuts/$15.00 blow dry combo. Call 781-586-6879. Barber services with Jonathan on Wednesday, June 7th and Wednesday, June 21st offering $10.00 cuts.
The Medford Senior Center is hosting 'Medford's Compass Points - 4 Directions 4 Neighborhoods on Tuesday, June 27th, 2023 from 1:00pm. Please join Dee Morris part 3 of Medford adventure as we explore: East Medford. Part 4: West Medford will be presented on July 18th. Reserve your seat today for one or any other of the presentations, call 781-396-6010.
The Medford Senior Center is hosting 'Nun of This and Nun of That!' on Thursday, June 29th, 2023 at 1:00pm. An interactive, live, comedy about a 50th parochial class reunion featuring two actresses. A good time will be had by all reminiscing about the good old days and catching up with everyone. Coffee and refreshments will be available. $2.00 per ticket on sale June 8th.

The Melrose Council of Aging is hosting a Summer Kick-Off BBQ on Tuesday, June 6th, 2023 at 12:00pm. Also enjoy music by Barry Scott of The Lost 45s. Menu: Cheeseburger, hot dog, coleslaw, potato salad, watermelon, and lemonade. Call 781-662-6886 to reserve your seat.
The Melrose Council of Aging will host a Senior Dinner on Tuesday, June 27th, 2023 at 4:30pm-5:30pm in Tierney Hall. Menu: Chicken wings, coleslaw, cornbread, baked beans, and strawberry shortcake. Employees from city hall are cooking up their best chicken wing recipes. Who will reign supreme and be awarded the Milano Center Cook-off Trophy! Participants will vote anonymously to cron the champion. Reservation is required, please call 781-662-6886.
The Melrose Council of Aging will host 'Meet the Author - Jane Healey' who is the bestselling author and will share her thoughts on her latest historical novel Goodnight from Paris on Thursday, June 8th, 2023 at 6:30pm. Please register on the Library website at melrosepubliclibrary.org. If you are unable to sign up online, please call the Milano Center at 781-662-6886.
The Saugus Council of Aging is hosting a Summer Kick Off - SOC Hop Dance and Pizza Party on Friday, June 16th at 11:30am. Cuff your jeans, put on your poodle skirts, and wear your saddle shoes and penny loafers to dance the afternoon away with your favorite 50's music. D.J. Smokin' Joe will be here to entertain you. Prizes will be given for the best 50's attire. Cost is $6.00. Must sign up in advance and get your ticket.
The Saugus Council of Aging is hosing piano accompanist Richard Hughes on Tuesday, June 27th at 12:15pm. Richard will perform another original accompaniment to silent movie "My Best Girl" starring Mary Pickford, known as "America's Sweetheart" of the silent movie screen. Buddy Rogers also stars in this romantic comedy which was made in 1927. An Ice Cream Social sponsored by Karen Halloran from Azure Healthcare will immediately follow this performance. Cost for the show is $3.00.
Below are Senior Centers that offer various support groups & are held at the Senior Centers unless listed differently below:
Arlington - Caregiver's Support Group with a Focus on Caring for People Living with Dementia meets every 2nd Thursday of the month at 5:30pm in the Games Room. Call & register with Eva at 781-316-3400.
Arlington - Bright Day Memory Café at Brightview meets on the 2nd Monday of each month at 10:00am at BrightView Arlington, 1 Symmes Road. Come for socializing, support, activities, and snacks. Free. Call & RSVP with Shannon at 781-316-3404. Van rides are available upon request.
Belmont - Living Alone Support Group meets on Thursdays at 11:00am-12:00pm. Topics include: Stress Management, Self-Care, Relationships, Finding Meaning & Purpose. Call Janet Amdur, Social Worker at 617-993-2983 for more information and to register. (in-person)
Belmont - Parkinson's Caregiver Support Group meets on Thursdays, June 1st & 15th at 3:00pm. If you have a partner with Parkinson's, they may have many sources of support, including you!.... But where is the support for you? Please call Hildy Dvorak at 617-816-2883 for more information. (off-site meeting)
Lynn - Caregivers Group meets every 3rd Wednesday from 10:00am-11:00am. For any caregiver needing support hosted by Michelle Parr, Caregiver Specialist, CDP
Medford - Memory Café meets the first Wednesday of each month from 10:00am-12:00pm. The first meeting will be June 7th, 2023. June will offer Roberta's topics of Isolation vs Socialization and Music with Chuck Free - All Communities Welcome. Refreshments available Location: Medford Senior Center. Call 781-396-6010 to reserve a seat.
Melrose - Alzheimer's Caregiver Support Group meets the 1st and 3rd Friday of the month from 10:00am-12:00pm at the Milano Center in the Carriage House Lounge. Please call 781-910-8958 prior to your first meeting or email Sue at alz.caregivers.sue@gmail.com. 24/7 Helpline: 1-800-272-3900.
Saugus - Alzheimer's/Dementia Caregiver Support Group will meet on Friday, June 2nd and Friday, June 16th from 1:00pm-2:30pm. Sue FitzPatrick from the Alzheimer's Association will be at the event at the Saugus Senior Center. Call 781-910-8958 to sign up.

General Information:
If you are on Mass Health, expect a BLUE redetermination letter in the mail. Do not ignore! This is important. For the past three years, your Mass Health has been automatically renewed because of the pandemic exceptions. However, this round you must complete the redetermination process or you will be dis-enrolled.
Elder Abuse Hot Line - call 1-800-922-2275 - Do you know of a senior who is at risk of financial, physical, or emotional harm or abuse? There is help! You can voice your concerns by contacting Protective Services. They will follow up and take action or offer services to improve and protect the elder you are worried about.
Suicide & Crisis Lifeline - call, text, or chat online 988. 24/7 help is available.
Serving Medford, Malden, Melrose, Arlington, Belmont, Waltham, Lynn and Saugus, MA
Visiting Angels
MEDFORD, MA
1 City Hall Mall
Medford, MA 02155
Phone: 781-395-0023
Fax: 781-395-0025