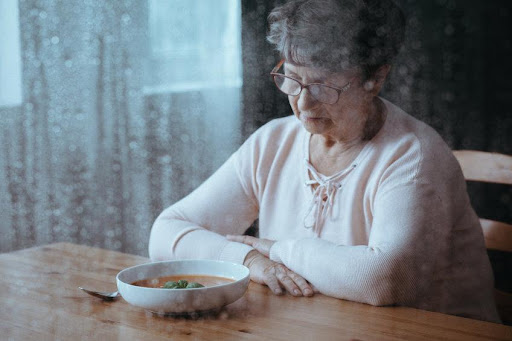 Eating Disorders in Seniors
There is a misconception that eating disorders only develop in adolescents and young adults. However, eating disorders can affect people of all ages, including seniors. Many seniors living with an eating disorder developed the condition earlier in life and, without treatment, continue to struggle well into adulthood. To help older adults living with an eating disorder, loved ones need to understand what an eating disorder is and ways to recognize the signs and symptoms.
What is an eating disorder?
An eating disorder is a mental illness that affects people's behaviors and thoughts about food and eating. Many people associate eating disorders with a person's resistance to eating. However, an eating disorder can also include compulsive overeating or the consumption of non-edible materials. Eating disorders are complex and life-threatening if left untreated.
There are many types of eating disorders, but a few common ones seen most often among older adults include:
Anorexia Nervosa: Anorexia nervosa is an eating disorder in which an individual is significantly underweight and has a distorted perception of their body. People with anorexia tend to restrict food because they have an anxiety or fear of gaining weight.
Binge Eating Disorder (BED): BED is an eating disorder where a person uncontrollable eats a large amount of food more than once a week. People with BED may be overweight, but some individuals may have an average weight.
Bulimia Nervosa: Bulimia nervosa is an eating disorder where individuals have episodes of binge eating followed by purging either through self-induced vomiting, laxities, or excessive exercise.
Pica: Pica is an eating disorder where a person eats non-food items. Often, they experience an uncontrollable craving and consume objects with no nutritional value. The objects may be harmless, such as ice, but they may also be toxic and cause serious health problems.
It's important to understand that eating disorders are not just about having specific eating habits. Eating disorders can lead to severe health complications, especially in seniors. Without proper nutrition and hydration, the body can shut down, leading to discomfort, organ failures, and even mortality. Seniors with an eating disorder also have a higher risk of cardiac complications, gastrointestinal problems, and osteoporosis.
Signs and symptoms of eating disorders in seniors
The signs and symptoms of an eating disorder are easily overlooked in seniors because they're often attributed to other health concerns, especially if the individual is living with a previously diagnosed condition.
Signs and symptoms of an eating disorder may be subtle, but there are a few things to look out for that may suggest an eating disorder:
Unexplained weight loss- People with eating disorders like anorexia and bulimia often experience weight loss and may appear to have trouble keeping weight on their bodies.
Difficulty losing weight- Someone with an eating disorder such as BED may have trouble losing weight.
Social isolation or disengagement- Seniors with eating disorders may distance themselves from loved ones and begin turning down social engagements, especially if they involve eating.
Signs of depression, anxiety, or obsessive-compulsive behaviors- Many people living with an eating disorder also experience depression, anxiety, and obsessive-compulsive disorder (OCD), especially relating to food or eating.
Working with Visiting Angels
If you or a senior in your life is living with an eating disorder, the team at Visiting Angels can help. Our compassionate team of caregivers can support grocery shopping, preparing meals, and transportation to doctor's appointments and treatments. We can also help with various nonmedical tasks such as light housekeeping, medication reminders, personal grooming, mobility assistance, and more.
Our Northeast Ohio office serves those in Lake, Geauga, and Northeast Cuyahoga counties. If you'd like to learn more about our services, you can call our office at 440.974.0869 or complete this online form.