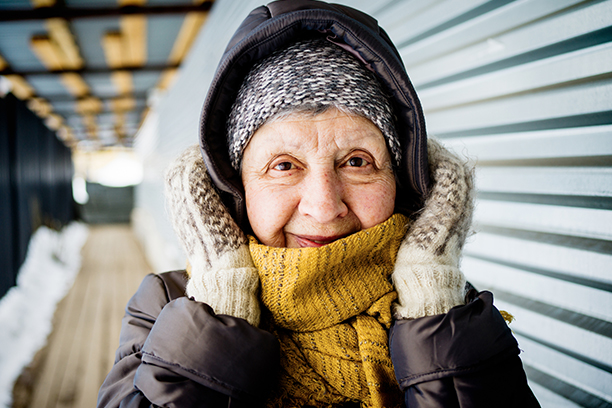 Our Experience
Experienced Home Care Assistance from Visiting Angels Mentor OH
When it comes to selecting home care assistance for your treasured loved one, Visiting Angels Mentor OH understand that experienced care is important. You want an agency and caregiver who are knowledgeable about providing care to seniors. Visiting Angels has close to two decades of experience working with seniors at home. Knowing you have a seasoned professional on your side gives you the confidence to step back and let someone else provide assistance to your family member.
Home Care Assistance from Reliable Professionals
Before hiring a potential caregiver to represent Visiting Angels Mentor OH, we look closely at their work history and references. We follow up with previous clients, training schools, agencies, and volunteer organizations to get a feel for the caregiver's level of commitment to helping others. We also perform background checks to make sure there's no evidence of criminal history. Once we are satisfied all of these aspects meet our criteria, only then does a senior care professional earn the title of Angel companion with our home care assistance agency.
When you utilize home care assistance from Visiting Angels Mentor OH, you have the option to choose your caregiver. We take the work out of pre-screening our potential elder care providers and match you with several who possess the skills necessary to serve your needs. You are then able to meet with them in person and get a feel for their personalities before selecting the one you are most comfortable with. You will be excited to begin receiving home care assistance from your caregiver with Visiting Angels Mentor OH.
Ongoing Oversight in Mentor OH
As part of our home care assistance experience, Visiting Angels Mentor OH has found regular monitoring of our care to be an important tool. This allows us to stay involved in your loved one's care and ensure the assistance they are receiving is up to our high standards. We like to speak with your family member on a regular basis and see how they feel care is going. Our professional staff is also consistent about stopping by to see how your loved one is doing in person. Likewise, we happily take phone calls from clients and their family caregivers at any time, day or night. There's no need to spend hours waiting for a phone call, we return all client inquiries within 15 minutes, even overnight.
For experienced home care assistance contact Visiting Angels Mentor OH today.
Serving Lake, Geauga, and Northeast Cuyahoga Counties, Ohio
Visiting Angels
NORTHEAST OH
8451 Mentor Ave
Mentor, OH 44060
Phone: 440-974-0869
Fax: 866-257-1675