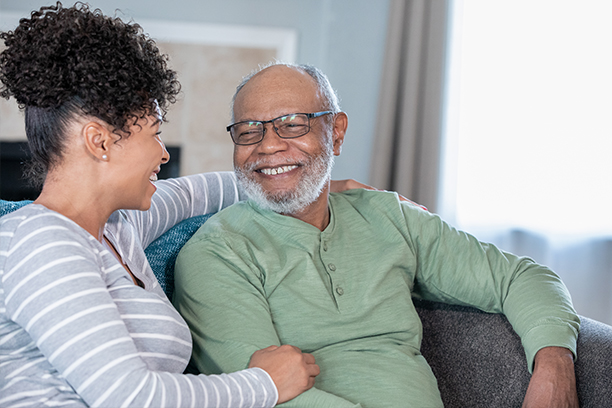 Getting Started with Senior Care Services in Mentor
If you have an elderly loved one living alone, chances are you worry about them quite a bit. Their safety at home is likely your top concern, and for good reason. Slips and falls are the leading cause of injury to senior citizens and can result in serious and even fatal injuries. Fortunately, such accidents are mostly preventable. An extra pair of eyes and ears can go a long way, which is why so many families choose senior care services from Visiting Angels® Mentor.
How Senior Care Services Help
Steep staircases, icy walkways and uneven floors, these are just a few of the everyday obstacles that seniors struggling with mobility face at home in Mentor. For some seniors, even getting in and out of beds or bathtubs can be dangerous. Whatever it is your loved one struggles with, a companion caregiver from Visiting Angels Mentor can lend a helping hand. Our caregivers can also spot potentially dangerous situations and help your loved one to navigate them safely or avoid them altogether.
Preventing accidents in the home is just one of the many ways that Visiting Angels Mentor helps to keep seniors safer and happier. Our senior care service options include care tailored to those with Alzheimer's and dementia, as well as respite care for family caregivers who need to step away without having to worry.
We also offer unique programs like Ready-Set-Go home. This program helps reduce the need for re-admission after a hospital stay by working hand-in-hand with your loved one's medical care providers to ensure aftercare instructions are followed. Our scheduling is flexible, too, so you can choose from hourly, daily and weekly visits or live-in care.
Mentor's Local Senior Care Service Specialists
When it comes to entrusting the care of a loved one to someone outside the family, comfort is key. At Visiting Angels Mentor, we know this and make sure to walk you through the process of establishing care and meeting your caregiver step-by-step to make it as comfortable for you as possible. We'll start by having a member of our senior care service team visit your home to consult with you about your needs and help you build a senior care service plan to address each of our loved one's needs.
To get started with senior care services for your loved one, call Visiting Angels Mentor today and book your no-cost consultation.
Serving Lake, Geauga, and Northeast Cuyahoga Counties, Ohio
Visiting Angels
NORTHEAST OH
8451 Mentor Ave
Mentor, OH 44060
Phone: 440-974-0869
Fax: 866-257-1675