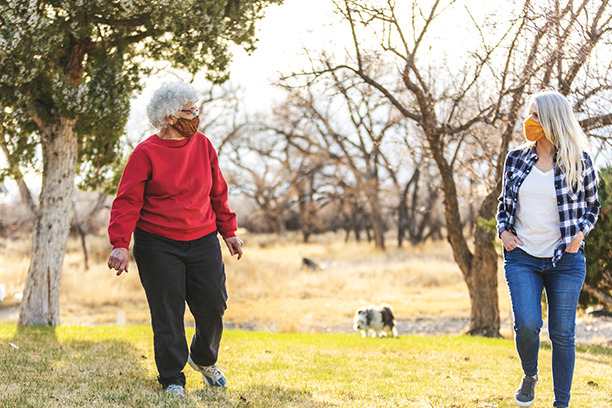 In-home Respite Care in Moreland Hills, OH
Respite Care in Moreland Hills, OH
Professional caregivers from Visiting Angels Ravenna can help you care for your aging loved one. Your loved one can need help for a couple of hours a day, once a week, and so on and our caregivers will be ready. Know that our professional caregivers are more than able to care for your aging loved one while you go to work, go on vacation, or rest.
We understand that as the family caregiver, you want your loved one to receive the best care possible. With that in mind, you take it upon yourself to provide the care you want them to have. While this is fine, you may find yourself under more stress as your loved one's needs become more demanding. When you can no longer care for your loved one alone, you should consider relying on Visiting Angels' respite care services.
With Visiting Angels' support, your loved one will receive the care they need while you take care of your responsibilities. It is important to remember, that in order to provide the best care possible, you must take care of yourself. As the family caregiver you often find yourself focusing your time and energy on your loved one, and you may forget about your own needs. Respite care allows you to recharge and rest while your loved one continues to receive the care that they need from the comfort of home.
Respite Care You Can Trust
We, at Visiting Angels Ravenna, understand that you may feel uncomfortable allowing someone else to take care of your loved one, but know that your senior loved one is in professional hands. We strive to make sure that your loved one feels safe and comfortable by maintaining routines or habits they already know. You are always welcomed to bring up any questions or concerns you may have.
Respite Care Personalized for Moreland Hills, OH Residents
Our caregivers understand that home is where your loved one wants to be, and we want your loved one to be able to age in place for as long as possible. Thus, Visiting Angels Ravenna provides personalized respite care services for all of our clients in the Moreland Hills community.
To get a personalized care plan, you first need to contact us. During our initial consultation, we will ask about any preferences or needs your loved one may have. We want to do everything we can so your aging loved one feels comfortable while they receive the assistance they need. Furthermore, as your loved one's needs and preferences change, our caregivers can make the necessary adjustments to their care plan.
Home Care Services for Your Loved One
Visiting Angels Ravenna provides several in-home care services. Our services are designed to assist your loved one in a way that allows them to maintain their independence and dignity. Our services include assistance with:
Medication Reminders
Assistance with Errands
Hygiene Care
Meal Planning and Preparation
Light Housekeeping
Dressing Assistance
Other activities of Daily Living
Getting Started with Visiting Angels Ravenna
Getting started with Visiting Angels Ravenna is quick and simple. As mentioned before, we begin by having a consultation. During the first meeting, we spend time getting to know you and your loved one so we can understand schedules, the needs of your loved one, and any special requests they may have. You and your loved one may also use the first meeting to voice any questions or concerns.
From there, we take our time to carefully customize a plan that will accommodate your loved one's lifestyle and needs. We then match your senior loved one with a compatible caregiver who will be more than capable of providing the care your loved one needs.
When you are ready to schedule an initial meeting with us, contact us today.
Serving Portage, Geauga, and Southern Cuyahoga Counties.
Visiting Angels
PORTAGE, OH
240 W Riddle Ave
Ravenna, OH 44266
Phone: 330-297-2000
N/A