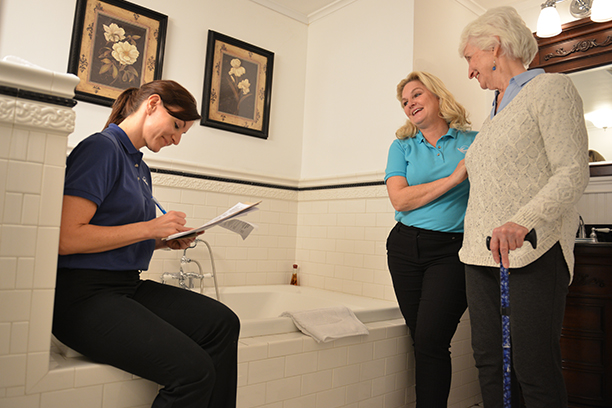 Worried That an Alzheimer's Diagnosis Will Prevent Your Loved One from Receiving Help from an At Home Senior Care Agency in the Greater Pottstown, PA Area?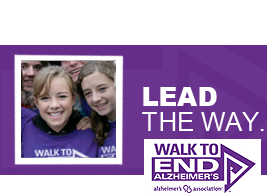 Visiting Angels of Pottstown's At Home Senior Care is Designed for Seniors with Alzheimer's
There are plenty of myths and fears surrounding Alzheimer's, and as a result, many families fear for the worst when a loved one is diagnosed. At Visiting Angels of Pottstown, our at home senior care agency has caregivers who are specialists in providing companionship care that meets the needs of seniors in a variety of situations, and that includes home care agency services for those with Alzheimer's or dementia.
What is Alzheimer's?
Alzheimer's is a form of dementia and accounts for some 50-80% of all dementia diagnoses. It usually impacts memory, recognition, and behavior.
How do I know if a loved one has Alzheimer's?
You might notice things like new or worsening behaviors, such as anxiety or irritation; forgetting time, place, year, or directions; failing to recognize other people; not remembering events that occurred recently or earlier in the day. If you notice these symptoms, you should alert your loved one's doctor and consult with their medical team about appropriate care or symptom management.
How does Alzheimer's impact daily life?
While some forgetfulness might be a regular part of aging, Alzheimer's impacts the brain's ability to make new memories and recall them easily. In early stages, this might mean mild memory loss or memory loss around recent and daily events; in later stages, this might mean a loss of the ability to communicate or respond to the environment.
How can in home care help?
At Visiting Angels of Pottstown, we employ expert at home senior caregivers who understand Alzheimer's and dementia and how to respond to physical, behavioral, mental, and emotional symptoms. One key that can help mediate the impact of Alzheimer's on daily life is to institute a daily schedule that includes a time to get up and a time to go to bed, scheduled healthy meals, and activities that offer mental and emotional stimulation without becoming overwhelming.
If you are worried about a family member who has or may have Alzheimer's, our at home senior care agency could be an option. Ask your doctor for more information about Alzheimer's and ask Visiting Angels of Pottstown for more information on how our Alzheimer's care can help your loved one live at home, happy and healthy, for longer.
Serving Pottstown, Sanatoga, Chester Springs, Gilbertsville, Neiffer, and the Surrounding Area
Visiting Angels
POTTSTOWN, PA
2129 E High St
Pottstown, PA 19464
Phone: 610-906-1924