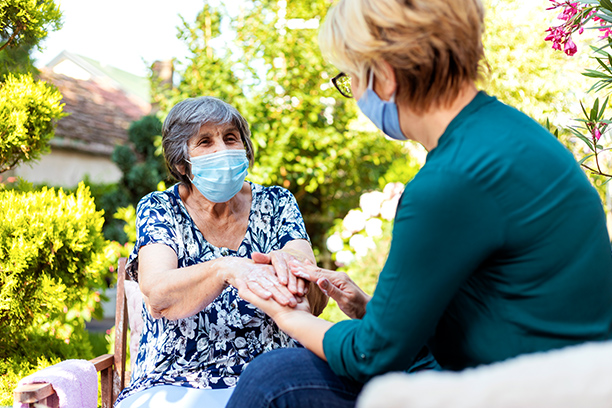 Palliative Care From Visiting Angels of Raleigh, NC Improves A Seniors Quality Of Life
Compassionate Palliative Care in Raleigh, Cary, and Nearby Cities
Often, palliative care is mistaken for hospice care. Hospice care often caters to individuals who are approaching the end of their lives. Our caretakers tend to every client's health and wellness needs, no matter their life expectancy.
Defining Palliative Care
When it comes to this type of senior care, its definition is unique to everyone. The aging process affects each person differently. It includes the elderly, the injured, and even those who are reaching the end of their life. In order to accurately cater to our clients, we work with them to create a personalized care plan that caters to each and every person's specific health and wellness needs.
Specific Services We Offer
In our palliative care program, we maintain a holistic mindset of care. We believe that there are four specific tenants in life and we cater to each of them equally: physical, emotional, spiritual, and social. In order to cater to each type of need, we create personalized home care plans for each of our clients.
Physical needs: Our caregivers are always on the lookout for physical signs of discomfort. Additionally, our caregivers can provide essential personal home care services for our clients.

Emotional needs: Whether your loved one is dealing with depression, anxiety, loneliness, or any other emotional need, our caregivers can provide friendly companionship through it all.

Spiritual needs: No matter what religious belief your loved one has, we can help your loved one find peace no matter their age or illness.

Social needs: Seniors are in need of socialization. To connect further with friends, family, and their environment we teach seniors how to utilize technology to their advantage. We teach seniors about browsing the email, social media, and video chatting.
Call to Schedule a Free Consultation
If your loved one is in need of palliative care, call 919-694-4482 to be matched with a professional caregiver.
Serving Raleigh, Cary, Wake Forest, Fuquay Varina and other Wake County, NC Communities
Visiting Angels Raleigh, North Carolina
5700 Six Forks Rd #102
Raleigh, NC 27609
Phone: 919-694-4482