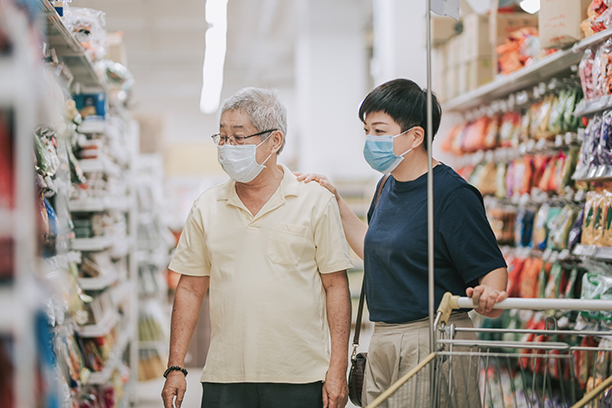 Chronic Illness Support at Home with Personal Care Services from Visiting Angels of Raleigh
As your loved one ages, they may start to struggle with everyday tasks. If they're living with a chronic illness, they may struggle even more. However, even if they have trouble with washing dishes, getting dressed, or driving themselves to appointments, they may still value their independence and worry about having to relocate to an assisted living facility or nursing home.
Fortunately, with home care services from Visiting Angels of Raleigh, your loved one can get the care they need while continuing to live at home. Our personal care services can help seniors in Raleigh, Cary, Wake Forest, Fuquay-Varina, and surrounding areas in NC as they manage their symptoms and increase the amount of "good days" they have as they live out their golden years in familiar surroundings where they've built happy memories.
What Are Chronic Illnesses?
A chronic illness is a condition that requires medical attention for at least a year or more. A majority of the time, a chronic illness will impact the way an individual lives and can make tasks that were once simple a challenge. Some examples of chronic illnesses include arthritis, asthma, respiratory illnesses, diabetes, heart disease, various types of cancer, osteoporosis, and more.
If your senior loved one is living with a chronic illness, they may benefit from in-home personal care services to help them manage their symptoms and assist with daily tasks.
How Can Visiting Angels of Raleigh Help My Loved One?
Unlike most local home care agencies, Visiting Angels of Raleigh offers a personalized, one-on-one approach to home care for elderly and disabled adults. That means we will create a plan of care that is based on the services your loved one needs, as well as their schedule. With Visiting Angels, your loved one can get the support they truly need when they need it most.
Although we specialize in assisting with day-to-day tasks like meal preparation and running errands, our caregivers can do so much more. Our Angels are also wonderful companions who can keep your loved one company and make them feel respected and appreciated. Socializing can be difficult for seniors, especially those with chronic illnesses, so we can help fulfill your loved one's needs for social interaction so they don't feel lonely.
In addition, our personal care services can help your loved one follow recommendations from their healthcare provider in order to manage symptoms of their illness. For example, our caregivers can remind your loved one to take their medication when needed or drive them to the pharmacy to pick up their prescription. If your loved one needs to follow a balanced diet, our Angels can prepare delicious and nutritious meals and snacks and shop for groceries. Our goal is to improve your loved one's quality of life and make it easier for them to manage their chronic illness.
Our Angels also act as a second pair of eyes and ears for families. At Visiting Angels of Raleigh, we understand it can be difficult for families to always make sure their elderly loved ones are doing OK. That's why our team provides regular updates to the families of the seniors in our care. If we notice any changes to your loved one's overall well-being, we will work with you to make any needed adjustments to their care plan. Our personal care services are flexible because we want to be there for your loved one for years to come.
If you'd like to learn how our personal care services can help your loved one, call our Raleigh, NC office at 919-694-4482 to schedule a free in-home consultation!
Serving Raleigh, Cary, Wake Forest, Fuquay-Varina and other Wake County, NC Communities
Visiting Angels RALEIGH, NORTH CAROLINA
5700 Six Forks Rd #102
Raleigh, NC 27609
Phone: 919-694-4482
Fax: 919-861-6954