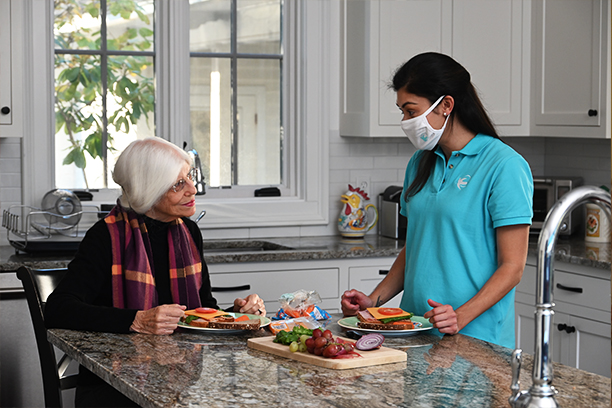 Fall Prevention for Seniors in Raleigh, NC and the Surrounding Area
Statistics show that one in three senior adults fall and sustain injuries such as fracture, broken hip, and concussion. Recovery from falls can take up to a year in a long-term care facility. More than 800,000 individuals are hospitalized annually because of falls and this amounts to billions of dollars in healthcare costs.
At, Visiting Angels of Raleigh, our goal is to help prevent our clients from becoming part of this statistic with our Fall Prevention program. Our home care aides help seniors in Raleigh, Cary, Wake Forest, Fuquay-Varina, and throughout Wake County, NC stay safe in their own home and avoid the likelihood of injuring themselves by falling.
Why Falls Happen
Falls can immensely impact the person both socially and emotionally. In most cases, senior adults develop a fear of going out or doing social activities because they think that they might slip and break a bone. But it is important to take note that falls just don't happen randomly. There are several risk factors that increase the likelihood of falling and these include present medical conditions, medical problems, and poor supporting structures at home.
Below are the most common risk factors for falls among older adults:
Medical conditions:
Studies show that people who suffer from poor eyesight, arthritis, and other chronic conditions are at a greater risk of falling.
External factors:
External factors can increase the risk of falls and these include dehydration and side effects of multiple medications.
Environment:
The lack of grab bars in the bathroom and other key places in the house can also increase the risk of falls. This is especially true if your loved ones have trouble with mobility.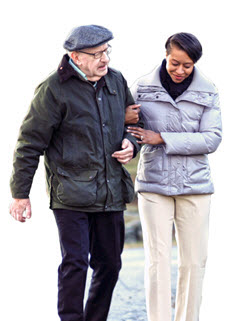 How Home Care Aides from Visiting Angels of Raleigh Can Help Your Loved One Stay Safe
Prevention of falls and injuries still continues to be a challenge among the elderly. As the primary caregiver in your family, it is important that you get yourself educated on what you need to do to improve the structure of your house as well as lessen the presence of external factors.
At Visiting Angels of Raleigh, we have developed a Fall Prevention program that includes personalized solutions that can help prevent the likelihood of a fall. Our Fall Prevention program is a comprehensive resource on how you can make your loved one's home fall-proof so that they will not have to fear about slipping all the time.
Our home care aides refer to our fall prevention protocols under this program to ensure that they deliver the right senior care to patients who are at risk of slipping. They can help educate the entire family to assist their loved ones so that they will not succumb to slipping.
Call our Raleigh, NC office at 919-694-4482 to learn how our Fall Prevention program and other senior care services can help your loved one.
Serving Raleigh, Cary, Wake Forest, Fuquay-Varina and other Wake County, NC Communities
Visiting Angels
RALEIGH, NORTH CAROLINA
5700 Six Forks Rd #102
Raleigh, NC 27609
Phone: 919-694-4482
Fax: 919-861-6954
Download Your Free Safe & Steady Fall Prevention Resource Guide today.