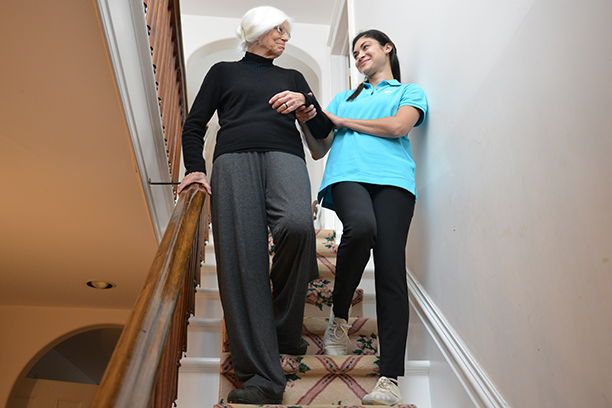 The Teepa Snow Positive Approach to Dementia Care
Caring for a senior with dementia is uniquely different than caring for someone who has a physical injury. Dementia can make communication, listening, and responding difficult. Short and long term memory loss, issues with mobility, and overall confusion are common as well.
One reputable, trusted, and proven method of dementia care training is The Positive Approach to Care (PAC) developed by Teepa Snow. Teepa's approach to care is built around the physical and functional changes that happen in the brain of a dementia patient. She uses what is know about brain function, how these changes impact function, and apply knowledge through therapeutic approaches.
If you would like to learn more about Teepa Snow and how she developed her training program, check out our blog: "Positive Approach to Care: The Teepa Snow Method"
Special Training for Our Caregivers
The Teepa Snow Positive Approach to Care (PAC) training is a requirement for all Visiting Angels Richmond caregivers. This is not something that is required on a federal or state level, but is something we have deemed to be essential for the well-being of our senior clients. Not only does the PAC training ensure that our caregivers are well-prepared to care for seniors with a variety of needs, but it also reassures seniors and their families that they are receiving the best possible dementia care.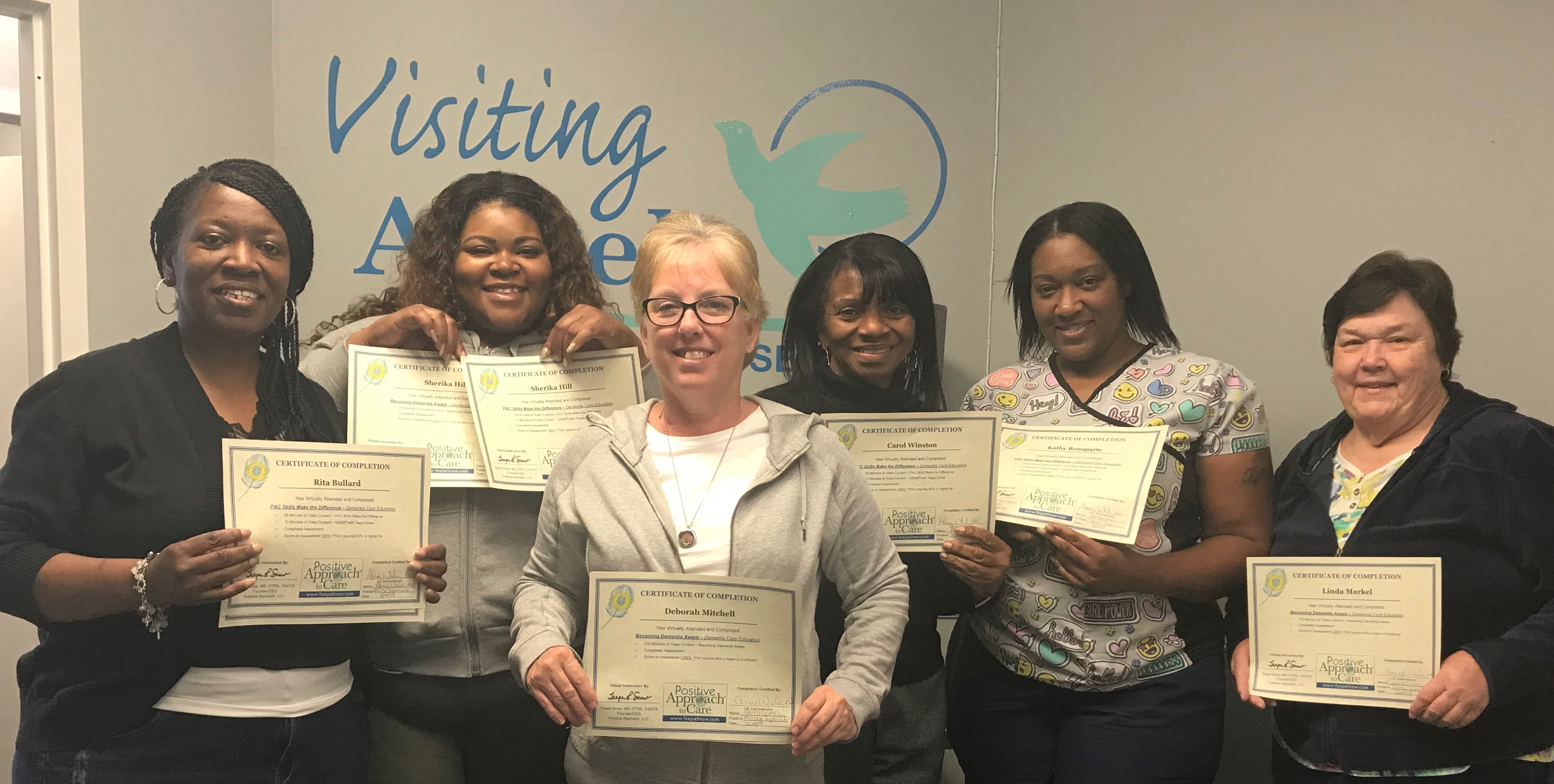 The Goal of PAC Training
The Positive Approach to Care is meant to increase our staff's awareness on how much their approach and interactions impact people living with dementia. The training helps our team to understand that dementia is not a choice, but a condition that affects a person's ability to function "normally." As care partners, it is possible to adapt what we do to improve care interactions and outcomes. The practical and well-designed techniques demonstrated in these videos can be used by any staff person, volunteer, or family member.
This person-centered, practical, and hands-on video training the benefits of Positive Approach® methods for persons living with dementia. During the training, our caregivers observe the acknowledgement, respect, and dignified support that each person receives with world-renowned dementia care expert Teepa Snow. The care interactions she demonstrates will confirm the value of using specific, interpersonal cues and skills to improve the quality and outcome of care.
How PAC Improves Your Care
At Visiting Angels Richmond, we understand that your loved one's cognitive and physical abilities may weaken as their dementia or Alzheimer's progresses. Providing our caregivers with dementia care training gives them the tools they need to provide personal, one-on-one care for your loved one. Upon completion of the PAC training, only our caregivers will be able to:
Understand the value and importance of early recognition of the changes in function that signal the onset of a memory illness like dementia
Acknowledge that people living with dementia are GEMS, precious and unique, who simply need the right care and setting to shine
Identify some key differences between normal aging changes versus the onset of dementia
Identify the nine key steps for successfully approaching and engaging a person with dementia using a Positive Physical Approach
Recognize some typical symptoms of dementia
Create a Specific, Measurable, Attainable, Realistic, and Timely goal (SMART goal) to help your loved one manage their symptoms

Contact Visiting Angels Richmond for Exceptional Dementia Care!
If your interested in learning more about the PAC training our caregivers receive and how this type of specialized care can benefit your senior loved one, please contact our office in Richmond, VA today! We're happy to answer your questions and will work with you to create a dementia care plan that best meets your loved one's needs.


Serving communities in the Metro Richmond Area including Richmond, Mechanicsville, Glen Allen, Short Pump, Henrico & Hanover Counties
Visiting Angels
RICHMOND, VA
4914 Radford Ave #211
Richmond, VA 23230
Phone: 804-353-0000