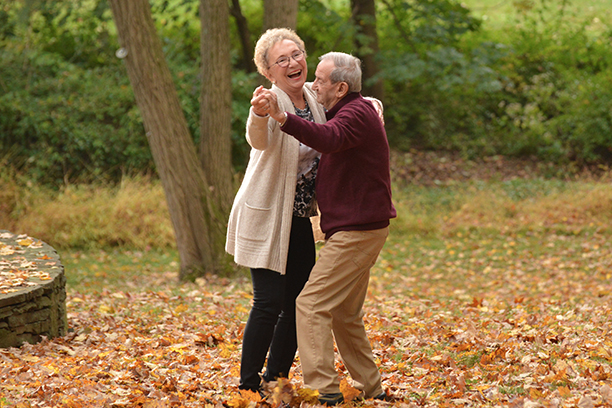 About Visiting Angels, Providing In-Home Care in Richmond, VA and Surrounding Areas
Visiting Angels Richmond has served many elderly adults and their families in Richmond, Mechanicsville, Glen Allen, Short Pump and throughout Hanover and Henrico Counties. With personalized in-home care from local caregivers, we'll give your loved one the care and support they need to live out their golden years in the comfort of their own home.
What Makes Visiting Angels Richmond Different from Other In-Home Care Providers?
The reason why we are one of the most trusted agencies in the Greater Richmond area is that we care about our clients. We know that you're looking for experienced and knowledgeable caregivers that will help your loved one in countless ways. Our in-home caregivers are compassionate and loving and treat every senior with dignity and respect. They indeed are professionals, and we're proud of that.
Rest assured that Visiting Angels Richmond will find the best care professional for your senior loved one. Thanks to our skilled care staff, we offer a variety of in-home care services. That way, we can meet the needs of every senior, whether they need temporary senior care or long-term care. Moreover, our caregivers are available to ensure hourly care, overnight care and 24-hour home care services.
Meet Our Team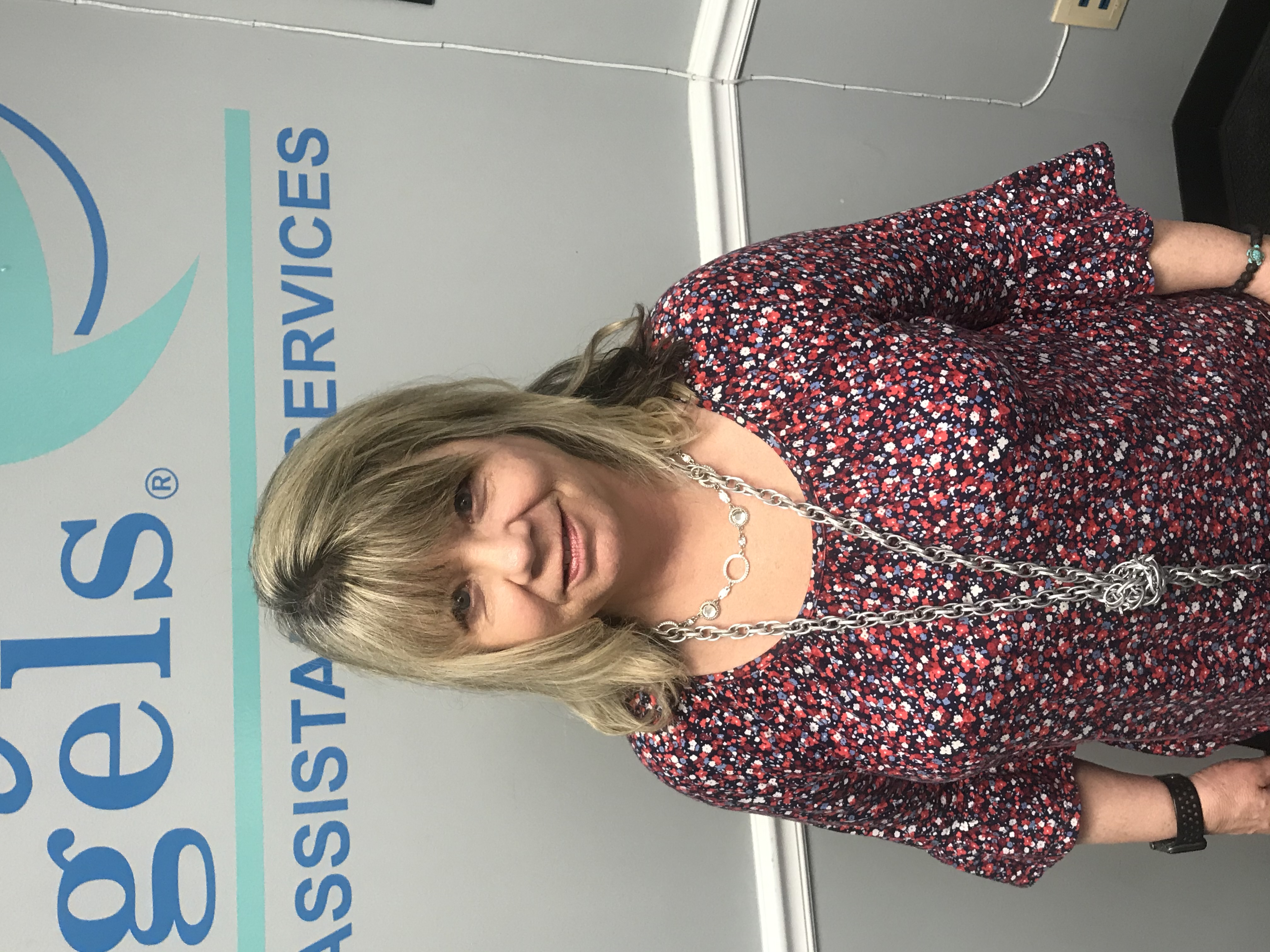 Carrie Faris – Assistant Administrator
Carrie joined the Visiting Angels team in February 2019 following more than 20 years of experience working in both administration and consulting for skilled care nursing facilities throughout Virginia.
Carrie graduated from Practical Nursing School in 1985. She has a unique understanding of providing care and ensuring families and clients get the help they need.
Carrie has been married for over 25 years and has 2 adult sons. Outside of work, she enjoys spending time with her family, flower gardening, and taking beach vacations.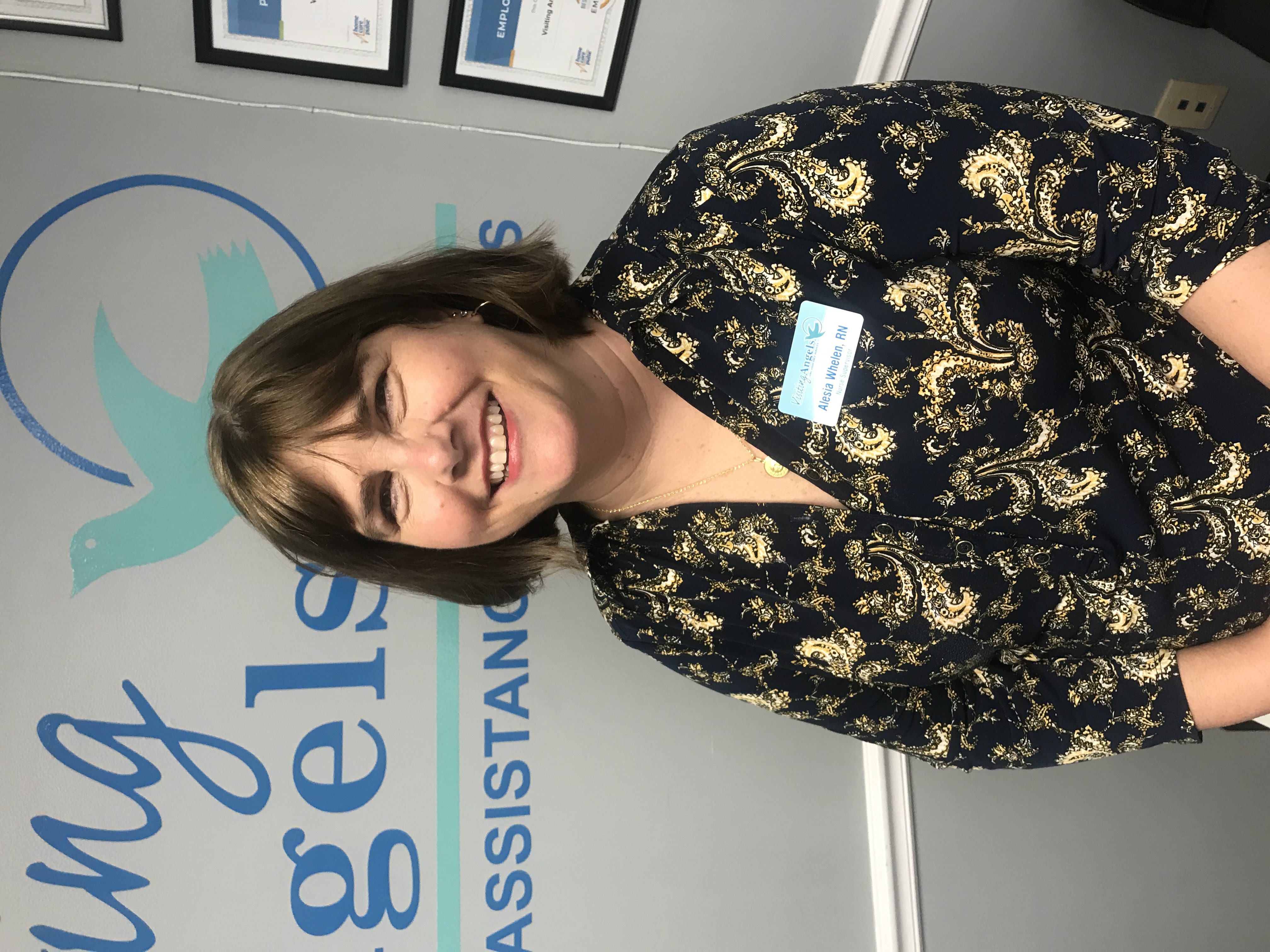 Alesia Whelen, RN - Nurse Supervisor and Care Manager
Alesia has been a member of the Visiting Angels team for more than 6 years. In addition to being one of two Nurse Supervisors and Care Managers, Alesia also teaches our PCA training class. With more than 25 years of experience in the medical field, Alesia has experience in cardiac rehabilitation and also worked as a school nurse.
Alesia married her college sweetheart Jim, more than 32 years ago. Together they have three "20 something" children. Alesia enjoys travelling, professional sports, and is a huge Disney fan.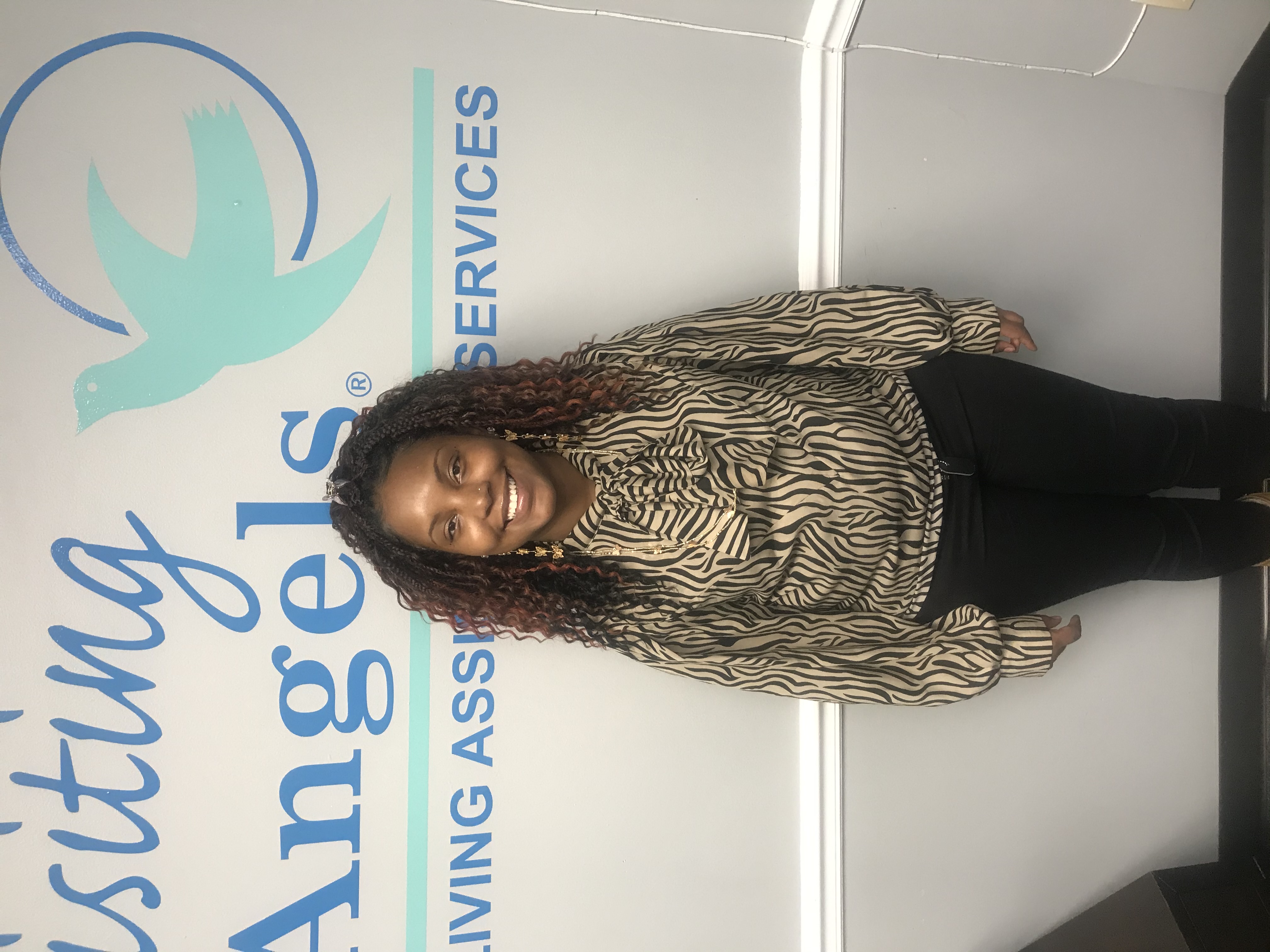 Nakia Robinson - Staffing Coordinator
Nakia started joined the Visiting Angels team in 2015 as a caregiver. She had been working as a Personal Care Aide for a few years, working in both Assisted Living Facilities and Rehab/Nursing Facilities. In 2019, Nakia was promoted to Staffing Coordinator and became a member of our office staff.
Nakia uses her personal experience as a caregiver to provide the best support to our team of care providers. She understands the essential role she plays in ensuring our clients receive the care they need and that caregivers are happy with their assignments.
Nakia is a single mom to a toddler daughter. When she isn't at work, she enjoys spending time with family, shopping, and taking care of the elderly.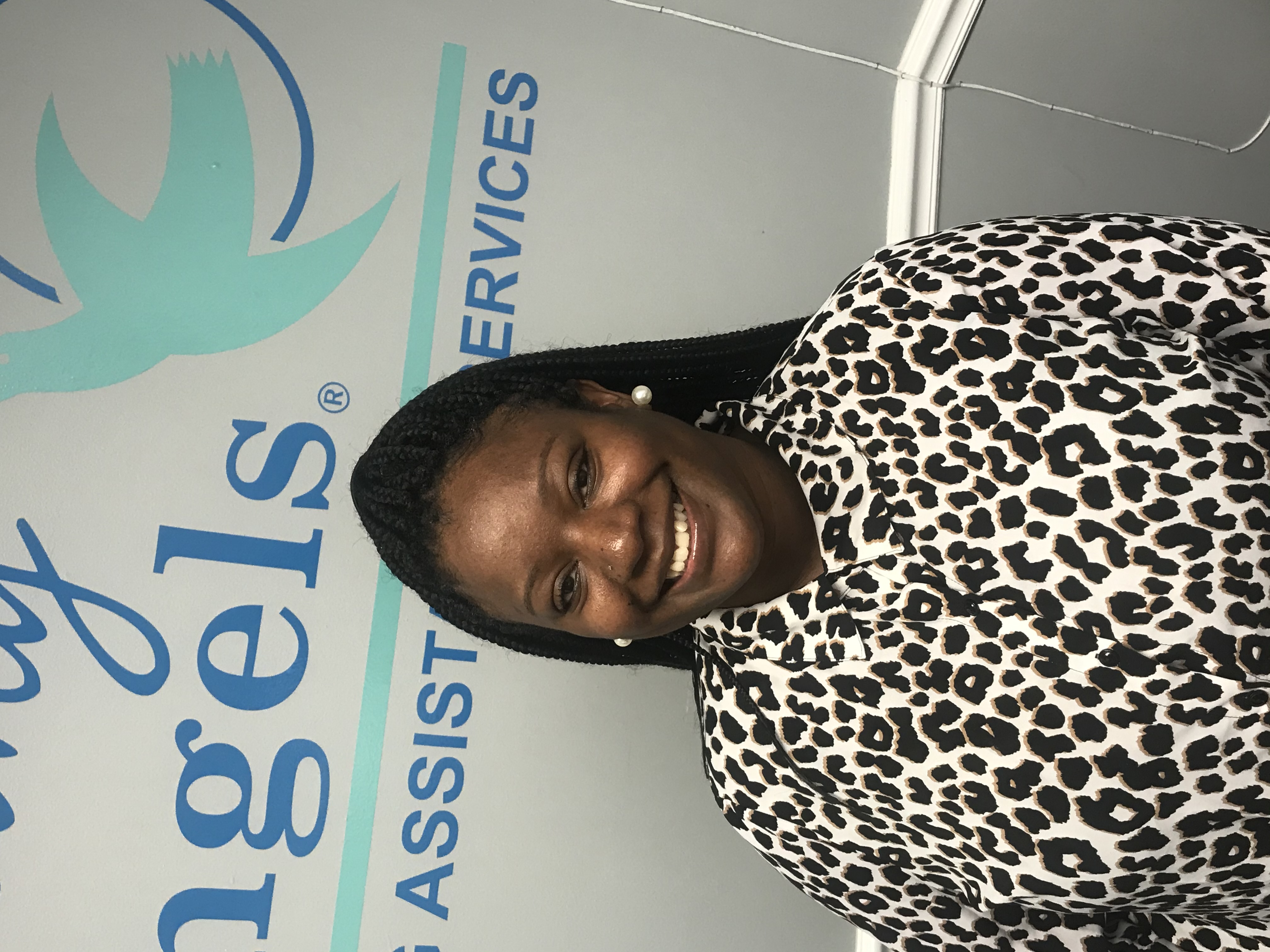 Cassie Franges - Staffing Coordinator
Cassie started her career as a Personal Care Aide (PCA) in 2015. She joined the Visiting Angels team in 2018 as a caregiver and was promoted to Staffing Coordinator in 2019. She has always worked in home care and has a true passion for serving seniors and their families.
Outside of work, Cassie stays busy as a single mom to a teenage daughter. Cassie enjoys teaching her daughter new things like cooking, and likes to bowl and go for walks in the park.
Contact Us to Learn More About In-Home Care from Visiting Angels Richmond
If you'd like to learn more about our in-home care services, please contact our Richmond, VA office today at 804-424-5510.
Serving communities in the Metro Richmond Area including Richmond, Mechanicsville, Glen Allen, Short Pump, Henrico & Hanover Counties
Visiting Angels
RICHMOND, VA
4914 Radford Ave #211
Richmond, VA 23230
Phone: 804-353-0000