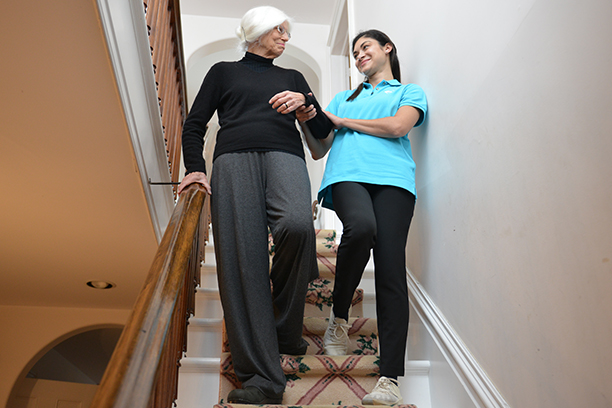 Local Resources for Seniors in the Richmond Area
Supporting independent seniors throughout Henrico and Hanover Counties in Virginia
Visiting Angels of Richmond, VA is an experienced home care provider serving seniors and their families in Hanover and Henrico Counties, including Mechanicsville, Glen Allen, and Short Pump. We're committed to providing the at-home care services your loved one needs to remain healthy, safe, and independent in the comfort of their own home.
Part of supporting the lifestyles of independent seniors includes making sure aging adults and their families have access to local resources that may support our services. A truly holistic approach to care should focus on one's physical, mental, emotional, and spiritual wellness. There are a multitude of senior resources in Richmond and through our area that are designed to help seniors and their families.
Explore some the the local senior resources below that may support your loved one's needs! If you have any questions about Visiting Angels, the services we provide, and how our caregivers can help your loved one age in place, please call our office in Richmond, VA today. We're happy to help!
Fitness, Outings & Activities
Cheswick Walking Club | (804) 654-1408
Ages 50+. Walk your way to improved health and fitness! This club combines fitness and fun for the walker who likes to socialize. Visitors welcome! This club meets on Tuesdays from 10 - noon throughout the year at Cheswick Park
Deep Run Friendship Café | (804) 343-3000
Senior Connections' Friendship Cafés are neighborhood gathering places for seniors. A nutritious midday meal is served. Enjoy meeting up with good friends and participating in diverse activities to remain active and connected to the community. The program is free, however registration is required in advance through Senior Connections.
EngAGE in Henrico: Resources for Older Citizens | (804) 501-5065
The Advocate for the Aging's Office provides resources for Henrico residents 60 and older, their family members, and caregivers.
Nutrition
Dignity Food Pantry | (804) 360-4442
The Pantry offers canned, boxed and perishable food to people in the community who may be in need.
Meals on Wheels of Greater Richmond | (804) 673-5035
Collects, prepares, and delivers food to our neighbors in need.
Support Services
Alzheimer's Association, Greater Richmond Chapter | (804) 967-2580
The work and mission of this chapter aim to eliminate Alzheimer's disease through the advancement of research, provide care, support, and resources for those affected by the disease, and reduce the risk of dementia through promotion of brain health.
Hanover Adult Center, Inc | (804) 746-0743
Provides adult day health services and day support for adults with a wide variety of needs including: intellectual or developmental disabilities, chronic or age-related challenges including dementia, Alzheimer's disease, and stroke.
Arden Courts | (804) 463-5170
Formerly the Memory Center of Richmond, Arden Courts is Central Virginia's most comprehensive memory facility and provides specialized memory care in a facility setting.
Senior Center of Greater Richmond | (804) 353-3171
Creating opportunities for healthy aging through social engagement.
Senior Navigator | (804) 525-7728
Helps families find local services, helpful tips, and answers to common senior care questions.
Transportation
Alliance Specialty Transport | (804) 225-8599
Provides transportation for stretcher van, wheelchair, ambulatory, memory care, and physically impaired individuals 24 hours a day

Serving communities in the Metro Richmond Area including Richmond, Mechanicsville, Glen Allen, Short Pump, Henrico & Hanover Counties
Visiting Angels
RICHMOND, VIRGINIA
4914 Radford Ave #211
Richmond, VA 23230
Phone: 804-424-5510