At Visiting Angels Richmond, we take great pride in our select team of in-home caregivers who help our clients maintain a high quality of life daily. If you would like to make a difference in the lives of seniors living in Richmond, Mechanicsville, Glen Allen, and surrounding areas in Henrico and Hanover Counties, you may be interested in becoming a care provider with our local Visiting Angels office.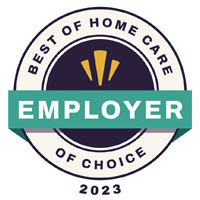 Benefits of Being a Caregiver at Visiting Angels Richmond:

How Our In-Home Caregivers Make a Difference for Richmond-Area Seniors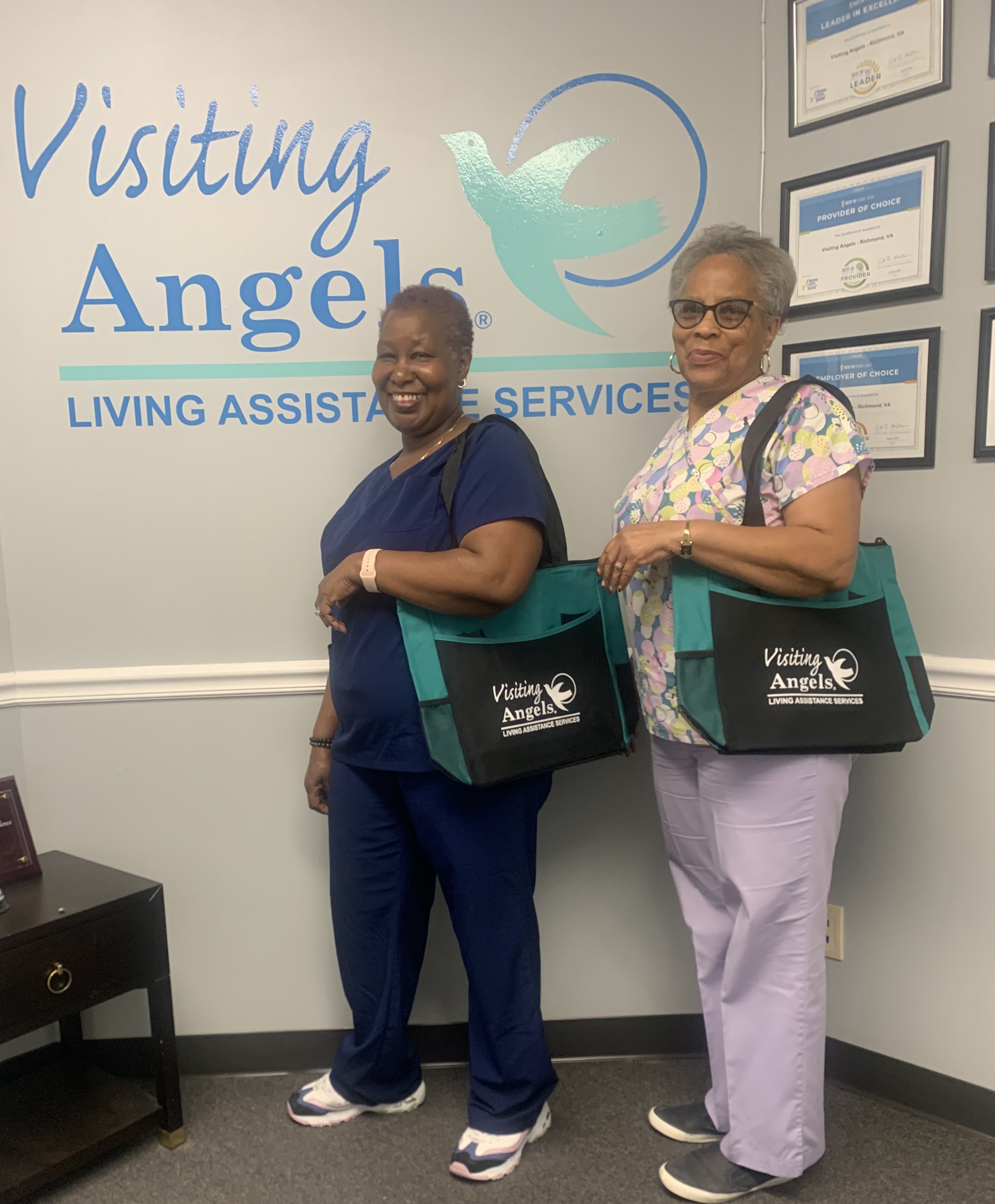 We employ a holistic approach to in-home senior care, meaning we take care of a client's physical, mental, emotional, spiritual and social needs. We are there for our clients whenever they need us to help and support them as they age, enabling them to make good choices for themselves. We work hard on building relationships with each client and do whatever we can to take the caregiving experience to a new level for them. We tend to their needs, interact with them and encourage them to make the most out of their senior years.
As an in-home caregiver, you will be responsible for:
Providing assistance with various personal care activities, such as bathing, grooming, dressing, toileting and more.


Reminding clients when to take their medications.


Keeping the house clean and doing laundry.


Planning and preparing healthy, well-balanced meals.


Assisting clients with mobility, including transferring and positioning.


Providing incidental transportation to the doctor's office, local post office, grocery store and other places in the area.


Providing meaningful companionship.
To join our team, you need to possess several key characteristics that make a true Visiting Angels – responsibility, trustworthiness, compassion, reliability and professionalism. If you recognize yourself in this description, we invite you to take a look at the available job openings for in-home caregivers in Richmond, VA, and get more information about the position.
Why Caregivers Love Working for Visiting Angels Richmond
"Working for Visiting Angels is the best job I've ever had. The office staff is very supportive of us field workers, and management goes above and beyond for us daily. It really feels like I'm a part of a team here instead of just an employee. They provide so many resources and learning tools for us to better care for our clients, it's very obvious that our clients come first and foremost to our office. I couldn't ask for a better office staff or management. I get to leave work feeling like I make a difference in the lives of my clients everyday."
- Kallen R.
"I absolutely love working here. We have amazing staff and clients. I really couldn't ask for a better company to work for. The owners are great! They are really attentive to not only the clients needs, but ours too. They makes all of their staff feel appreciated, and that's always important. This is definitely a company that I would want to help take care of my family members when/if they ever need in home care!"
- Samantha B.
If you would like to join our team of in-home caregivers and help elderly adults in Richmond and surrounding Virginia communities, contact us today to learn more about the hiring process.