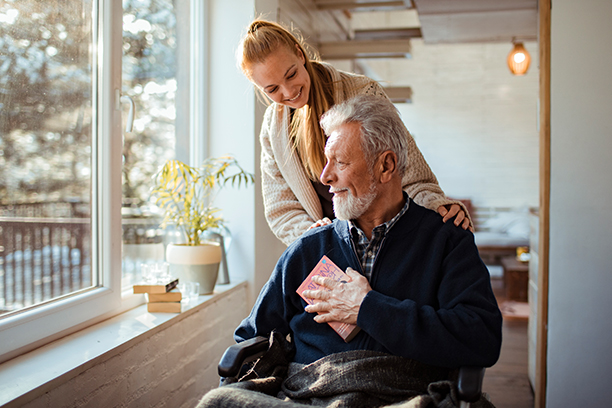 PCA Training Program at Visiting Angels Richmond
At Visiting Angels Richmond, our caregivers are the heart of our home care agency, which is exactly why we take extra care to ensure they receive the training and on-going support they need to be successful! We're proud to share that we have begun our PCA Training Program, a comprehensive caregiver training course unique to our office in Richmond, VA.
Utilizing the Visiting Angels University, a learning resource created by the national Visiting Angels team, our office has created a one-of-a-kind training program for our caregivers. This program includes video instruction, in-person classes lead by experienced Registered Nurses, on-site clinicals, and senior-specific training. Caregivers also shadow experienced Angels before being sent to assignments independently. Upon completion of the PCA Training Program, caregivers are set-up with an on-going mentorship program to help them get support throughout their career!
Caregiving Careers Start with the PCA Training Program
Although most reputable home care agencies should provide caregivers with training prior to placing them with clients, we knew that "the basics" weren't going to cut it for our Angels. We created the PCA Training Program to help our caregivers set-up the foundation they need in order to build a career. By requiring this training, we can confidently send caregivers into the homes of our clients knowing that they are well-prepared.
48 hours of Classroom and Clinical Instruction - this includes both video instruction and in-person lessons led by two RNs
Dementia Training - following the Teepa Snow "Positive Approach to Dementia Care" program, you will learn how to communicate and care for seniors with all stages of dementia
Fall Prevention Training - for seniors who are fall risks, it is important to recognize risk factors and provide hands-on mobility assistance as needed
Written and Competency Testing - we'll make sure you fully understand how to provide care safely while ensuring the comfort and health of your clients
20+ hours of Mentoring with an Experienced Angel - once you've completed your lessons and tests, we'll send you out into the home of clients alongside an experienced caregiver

Once you have completed the PCA Training Program with Visiting Angels Richmond, you will be ready to care for clients on your own. We make sure to continue with regular check-ins, with quarterly caregiver meetings and monthly satisfaction surveys built into our office operations.
Serving communities in the Metro Richmond Area including Richmond, Mechanicsville, Glen Allen, Short Pump, Henrico & Hanover Counties
Visiting Angels
RICHMOND, VIRGINIA
4914 Radford Ave #211
Richmond, VA 23230
Phone: 804-424-5510