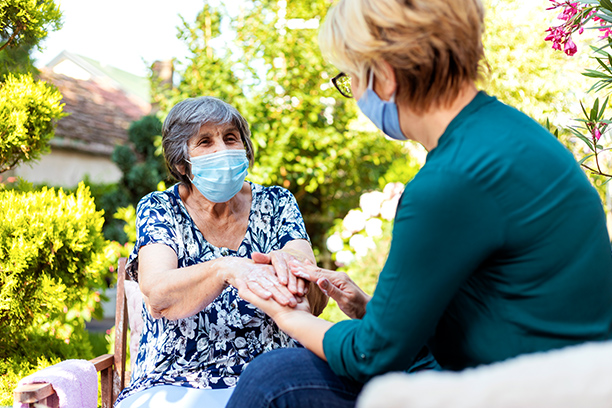 Benefits of Being a Senior Caregiver with Visiting Angels Richmond
At Visiting Angels Richmond, we provide top-quality home care services to seniors living in Richmond, Mechanicsville, Glen Allen and throughout Henrico and Hanover Counties. Our team is always growing and we are actively seeking dedicated, motivated, kind, and compassionate caregivers to join our family. We understand that care providers who have all those qualities have plenty of options when it comes to employers. So why choose us?
We've been providing home care services across the country for many years and we completely understand that in order to provide our clients with the care they need, our senior caregivers need to receive the support, recognition, and compensation they deserve. Our commitment to taking care of our caregivers earned us the Home Care Pulse Employer of Choice award in 2019, 2020, 2021 and 2022.

Senior Caregiver Benefits & Perks
Quarterly Caregiver Meetings - we meet once every three months to touch base with our entire Caregiver team. These meetings are completely about our caregiver, their concerns, and input. It's the perfect opportunity to share your ideas, voice your opinion, or address your concerns. We're here to support you!
Monthly Satisfaction Surveys - we like to check in regularly with our caregivers to address concerns before they become major issues. Have a question about your schedule or want to talk about your career path? Provide feedback during monthly surveys so we know what is important to you.
$200 Caregiver Referral Bonuses - if you refer a friend to Visiting Angels, upon getting hired and completing their orientation you will receive $200 cash!
On-going Education Provided - stay up to date on caregiving techniques and ensure you are well-prepared to work with your clients.
Monthly Caregiver Drawings - if you go above and beyond in providing home care for our senior clients, you can be entered to win prizes, gift cards, and other goodies in our monthly drawings!
The Visiting Angels Difference
"I love being an Angel. The best company to have service with and to work for."
- Keddie W.
"Really good place to work at! Their hours are very flexible and the staff is so understanding. They are willing to work with their clients and caregivers, and make sure everyone has a really good experience."
- Dave E.
1. Flexible Scheduling – Work close to home!
We provide high-quality home care services in Richmond, VA, and surrounding communities, including Glen Allen, Lakeside, Mechanicsville, Short Pump, and throughout Henrico and Hanover Counties. As a senior caregiver on the Visiting Angels Richmond team, you can work close to home as well as create a schedule that fits your availability. Regardless of whether you want to provide our clients with care for a few hours each day or 8 hours at a time, rest assured you will be able to get the hours you want.
2. Supportive Management – we offer continuing education and training opportunities!
One of the main reasons why senior caregivers decide to work for us is the support, training, and communication you receive from the office. Our goal is to provide high-quality home care services to seniors living in Richmond and surrounding areas, which is why we always make sure that our caregivers are well-prepared for their next assignment. Our home care providers have continuing education and training opportunities and always receive reliable support. We wouldn't be a leading provider of home care services if it weren't for our dedicated caregivers, so we take time to show them we value their skills, time, and needs.
3. Competitive Wages – compensation always counts!
We know that our senior caregivers need to be valued and recognized for their work. Aside from rewarding our caregivers for a job well done, our employees also receive a paycheck that reflects their hard work. At Visiting Angels Richmond, we are proud to offer competitive wages. This includes Paid Time Off (PTO) and 401K options for all caregivers.
Over time as your skill set grows, we will support your advancement in our agency. If you have what it takes to become a senior caregiver with Visiting Angels, don't hesitate to contact our Richmond, VA office.
Apply online

to start your rewarding career!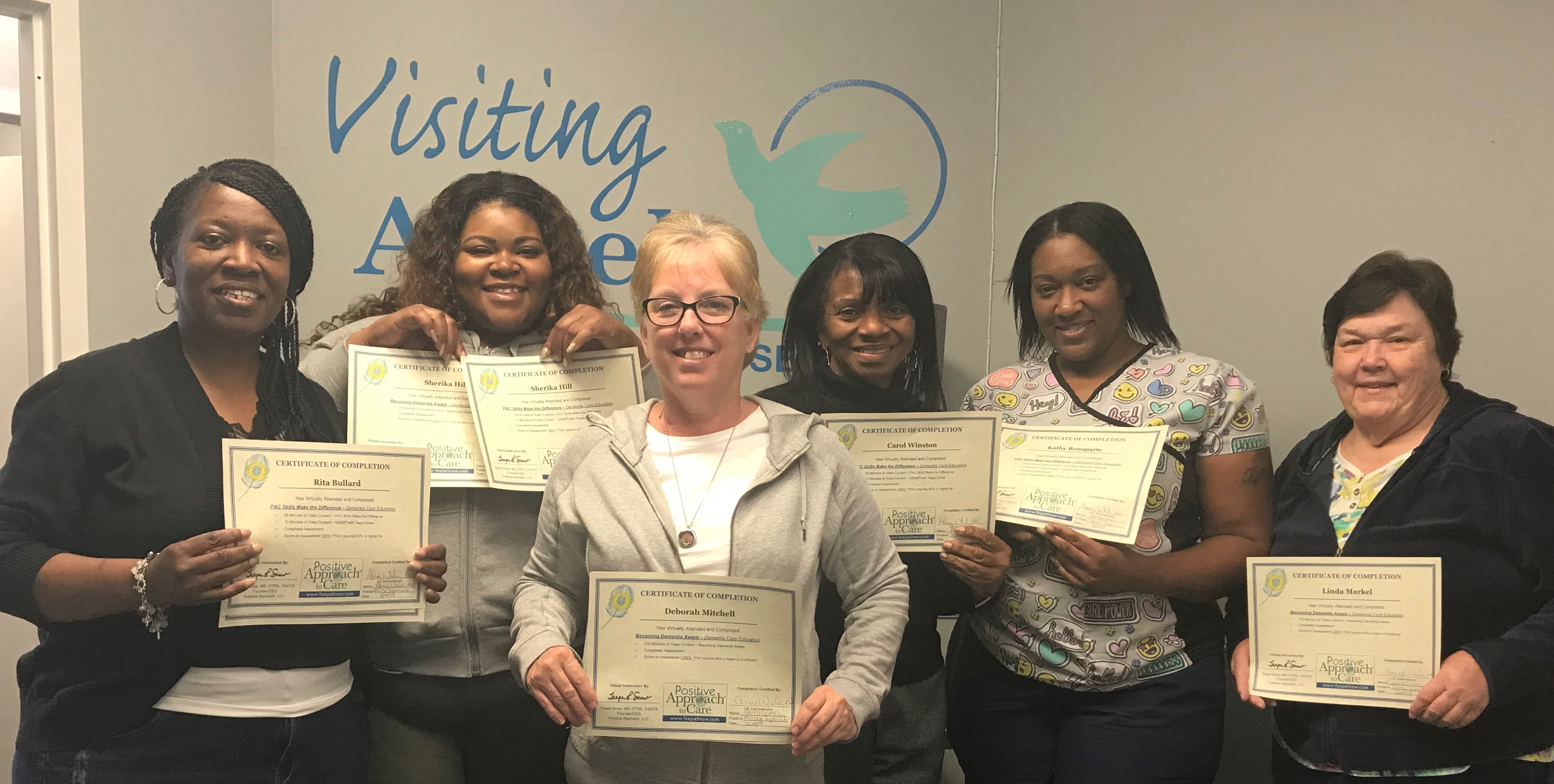 Serving communities in the Metro Richmond Area including Richmond, Mechanicsville, Glen Allen, Short Pump, Henrico & Hanover Counties
Visiting Angels
RICHMOND, VIRGINIA
4914 Radford Ave #211
Richmond, VA 23230
Phone: 804-424-5510