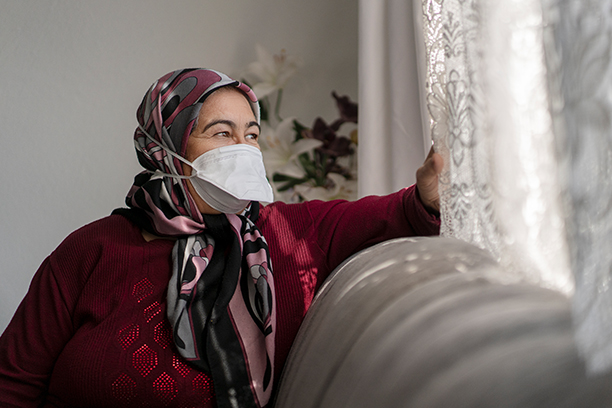 About Visiting Angels Rockford, the Leading Home Care Provider in Boone and Winnebago Counties
Learn why Visiting Angels Rockford is the leading home care agency for seniors in Rockford, Belvidere, Cherry Valley, Loves Park and surrounding communities throughout Boone and Winnebago Counties in Illinois
Visiting Angels Rockford is the leading expert in essential personal care for seniors, proudly serving the wider Rockford area, including Boone and Winnebago Counties. Our Rockford branch is locally owned and operated by Mark and Vicki Harling who have both personally and professionally experienced the challenges seniors face and the impact those troubles had on their primary caregivers and families.
About the Owners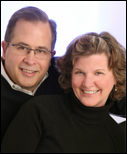 Before launching Visiting Angels Rockford, Mark spent most of his stellar career in health care publishing, working as a publisher of professional publications for physicians, nurses, and senior health care executives. With his own publishing company, he released a plethora of reports and publications that focused on the professional aspect of providing care to aging adults. Moreover, he also acted as a senior manager of several prominent health care journals. Years of experience in the industry provided Mark with a deep knowledge of our health care system and professional senior care services.
Vicki worked a long time as a special education assistant, helping those with learning and behavioral challenges to become successful students. She got a master's degree in Special Education and continued teaching those with special educational needs. This experience eventually helped shape our holistic approach to senior care at Visiting Angels Rockford.
Both Mark and Vicki have personal experience in providing care for an aging parent with chronic health issues. Vicki's mom, Margia, first started showing signs of cognitive decline when she was 72 years old and soon after, she was diagnosed with dementia. At the time, Margia lived in a different state than Vicki and Mark, some 300 miles away. Because of this challenging situation and safety concerns due to dementia, Vicki felt she needed to relocate Mom to live with her and her husband.
Vicki and Mark took care of Margia until her condition progressed into mid-stage Alzheimer's, when she had to be moved to a facility where her arising needs could be adequately addressed. During that period, they were unaware that home care solutions like Visiting Angels offered a preferred alternative to facilitated care. Had they known about such options, Vicki would have been able to focus more on being a loving daughter and less a caregiver to her Mom.
Ultimately, these personal experiences led Mark and Vicki to opening our Rockford office with the goal of helping local seniors age gracefully and independently at home for as long as possible. What is so appealing about Visiting Angels Rockford is our enduring philosophy of providing the best possible elder care services to senior clients and their families.
At Visiting Angels Rockford, you and your senior loved one will always come first.
Get in touch with our Rockford, IL office at 815-977-3452 and learn more about our in-home care services today.
Serving Rockford, Winnebago, and Boone Counties
Visiting Angels
ROCKFORD, IL
3600 E. State St #303
Rockford, IL 61108
Phone: 815-977-3452