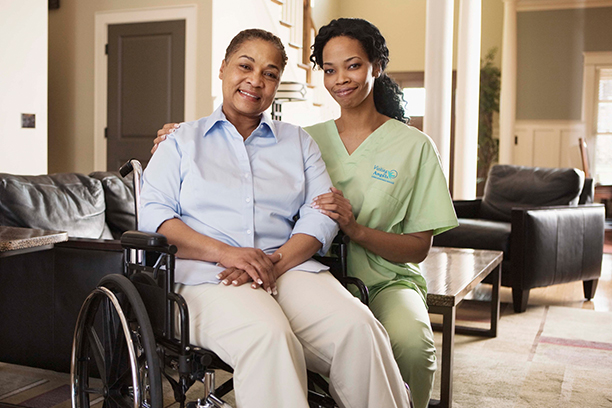 Why Families in Boone and Winnebago Counties Count on In-Home Senior Care Providers from Visiting Angels Rockford
Learn why families in Rockford, Belvidere, Cherry Valley, Loves Park, and surrounding areas in Illinois choose our in-home senior care providers to deliver exceptional and dignified care for their elderly loved ones
Families in Rockford, Cherry Valley, Loves Park, Belvidere, and surrounding communities throughout Boone and Winnebago Counties know us as a home care agency that is dedicated to delivering only high-quality elderly care to its clients. In fact, our in-home senior care providers are so committed to our goal that they have become known as Angel companions. There are so many reasons why seniors choose us for their care providers.
Visiting Angels Rockford Works Around Your Schedule
We understand that seniors have their preferred daily routines and do not like to disrupt them. With Visiting Angels Rockford, you can be at ease knowing that the schedule you want will be the schedule you get. At our home care agency, our clients and their needs come first and we would never ask seniors in our care to change their daily routines to accommodate us. Instead, we will make sure to fit in your loved one's daily routines and deliver the care they need and deserve.
"My parents needed home health care for about two years while living in an independent section of Wesley Willows, starting at 3 hours daily and increasing to13 hours daily as their needs increased. Every one of the caregivers were pleasant, kind, and very helpful. Not only did I feel that my parents were taken care of very well, my parents very much enjoyed the caregiver's visits and looked forward to them. The Visiting Angels' administration made sure all shifts were filled, even when a caregiver canceled at the last minute. Communication between the Visiting Angels and our family was excellent. They went out of their way to attend care planning meetings with our family at Wesley Willows. I can't imagine a better home health program. As a primary care physician, I encounter many home health care programs in the Rockford area. The Visiting Angels program I place easily on top of the list."
- James K.
Your Safety is Important to Us
Keeping our clients safe is one of our main priorities. That is why we go out of our way to make sure that the in-home senior care providers who represent us are completely reliable and trustworthy. We take our clients' safety and well-being as seriously as we do their home. We conduct a thorough screening process for all of our caregivers, checking their qualifications against national standards. Each of our caregivers has completed our demanding interview process and passed with flying colors. We also require that each one completes a background check to ensure that they are who they say they are. Our care professionals are also bonded and insured.
Continuous Monitoring of our In-Home Senior Care Providers and Clients
Hiring a professional home care agency and then not being able to contact them can be very stressful and frustrating. Rather than placing a caregiver into your loved one's home and then backing away, we will provide regular monitoring of our services. Through visits and calls, we will make sure that you are completely satisfied with our services, in-home senior care providers and care plans. When you contact our Rockford office, we will respond in 15 minutes or less, so you can be at ease knowing that we are always here for you.
Customized Care Plans Address Individual Needs
With Visiting Angels Rockford, you are able to choose home care services that are most beneficial to your parent. Whether they need light housekeeping, assistance with managing their medications and doctor appointments or companionship during meal times, we're here to help. We will tailor a care plan to the needs of your senior loved one, whether they are a highly active person who may not require full-time care or a frail and fragile individual that needs round-the-clock attention.
If you are searching for reliable in-home senior care providers in Boone and Winnebago Counties, be sure to choose Visiting Angels Rockford.
Call our Rockford, IL office at 815-977-3452 and our staff members will gladly answer any questions.
Serving Rockford, Winnebago, and Boone Counties
Visiting Angels
ROCKFORD, IL
3600 E. State St #303
Rockford, IL 61108
Phone: 815-977-3452