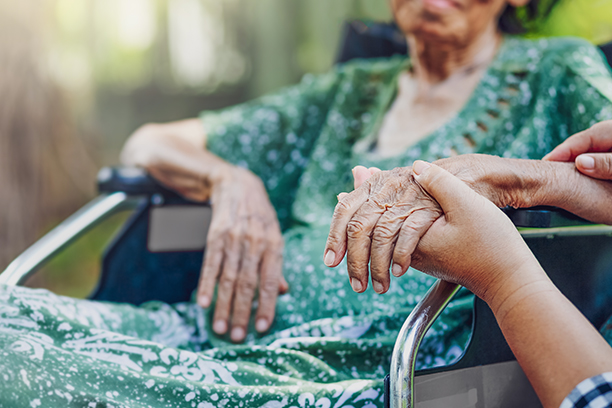 Personalized Home Care Services for Seniors in Rockford, IL and Surrounding Areas
When seniors in Rockford, Cherry Valley, Belvidere, Loves Park and the surrounding areas of Illinois need expert, compassionate home care services, they rely on Visiting Angels, a provider of essential personal care and support for older adults and disabled individuals
By choosing Visiting Angels Rockford as your partner in senior care, you get the ultimate peace of mind that your loved one's needs will be meet in their entirety, in the comfort of their home. Our caregivers are the best in the area. They are not just experts at providing various home care services, they are reliable, kind, and hard-working.
Personalized and Dignified Home Care Services Available in Rockford and Surrounding Communities
At Visiting Angels Rockford, we are happy to report that we offer a vast selection of in-home senior care services that can suit the needs of virtually any client, including:
With us, your family is in charge of choosing which services your loved one requires, how often a caregiver should visit, the exact times and dates of visits and much more. In other words, we adjust our services to your loved one's needs, lifestyle and personality, without disrupting their routine in any way.
Regular Follow-Ups for Seniors in Rockford
In order to ensure the high quality of our services, our caregiver selection process is as rigorous as it gets. We perform not just background and reference checks but also conduct a series of interviews to ensure potential caregivers have the personality traits we look for in our staff. As a result, our elderly clients enjoy care of unparalleled quality in Rockford and the neighboring communities throughout Boone and Winnebago Counties, maintaining their independence at home supported by a friendly face.
Another important aspect of our home care services in constant monitoring. Namely, we monitor your loved one's care to make sure they are 100 percent satisfied with our services and caregivers. By regularly checking in to see how they are doing and feeling, we can gain a better insight into their well-being and thus adjust our services if needed. Your loved one's happiness matters to us and we will do whatever we can to help them enjoy their golden years.
Give our Rockford, IL office a call at 815-332-0935 today to learn more about us and get started with our services.
Serving Rockford, Belvidere, Cherry Valley, Loves Park and Surrounding Cities throughout Boone and Winnebago Counties
Visiting Angels in Rockford, IL
3600 E State St #303
Rockford, IL 61108
Phone: 815-332-0935