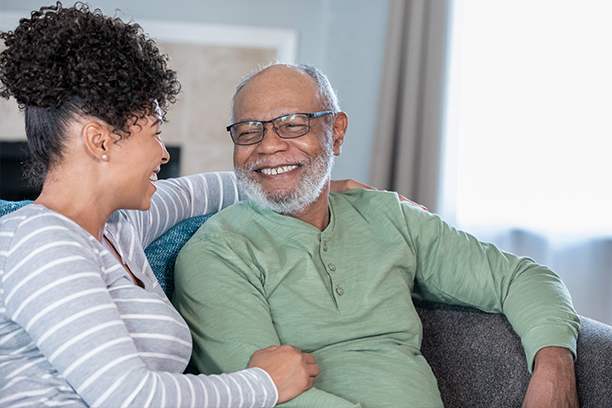 Providing the Best Home Care for Seniors in Rockford, IL
Visiting Angels of Rockford is the proud recipient of the 2020 "Leader in Excellence" award for providing the best home care for seniors in Rockford, IL and the surrounding areas
Leader in Excellence is the highest award a home care agency can earn from Home Care Pulse. It demonstrates excellence in both client and caregiver satisfaction. Recipients of this award represent the top 5-10% of agencies.
Visiting Angels of Rockford is the proud to have received this award for the 4th time in 2020. Our office also received this prestigious award in 2019, 2017, and 2016.
"We are exceptionally gratified by these outstanding results. For the past five years, we have been using Home Care Pulse's monthly client and caregiver satisfaction scores as a strategic management tool to help us improve our agency performance. Each year we have seen our scores improve and we are extremely pleased that our focused dedication at improving both caregiver and client satisfaction has been nationally recognized," says Mark Harling, Agency Director of Visiting Angels of Rockford.
Visiting Angels of Rockford is among a small handful of home care providers across the country that have proven their ability to provide the highest quality care to clients and an exceptional working experience for employees.
Leader in Excellence
Visiting Angels of Rockford, IL, is proud to display the 'Leader in Excellence' 2020 Provider of Choice award. At Visiting Angels of Rockford, we are honored to be four-time recipients of this award.
When you choose Visiting Angels, you can be confident that you will receive exceptional home health care services.
What is Home Care Pulse
Home Care Pulse is the home care industry's leading firm in performance bench marking and quality satisfaction management, serving hundreds of home care businesses across North America. Home care agencies contract with Home Care Pulse to gather feedback from their clients and caregivers via live phone interviews each month. Because Home Care Pulse is an independent third-party company, it is able to collect honest and unbiased feedback
"We want to congratulate Visiting Angels of Rockford on receiving the Leader in Excellence Award," says Aaron Marcum, CEO and founder of Home Care Pulse. "Since these awards are based on real, unfiltered feedback from clients and caregivers, Visiting Angels of Rockford has proven their dedication to providing a great work environment and solid training to employees, while maintaining their focus on client satisfaction. We are pleased to recognize their dedication to quality, professionalism, and expertise in home care."
Provider of Choice
Visiting Angels of Rockford, IL, is proud to display the 'Best of Home Care' 2020 Provider of Choice award. This recognition is awarded based on client satisfaction ratings collected by independent research firm Home Care Pulse.
The Provider of Choice award is given to those agencies nation-wide that are best-in-class for providing quality client care.
Employer of Choice
Providing exceptional senior care service is our #1 priority. This wouldn't be possible without a fantastic team of qualified, compassionate, and reliable caregivers. At Visiting Angels of Rockford, IL, we truly value each member of our caregiver team.
Working to create schedules that fit our caregivers' availability, providing consistent on-site support, and ensuring on-going training and education all help our caregivers succeed. By giving our caregivers the opportunity to learn, grow, and thrive in their careers, we're able to best serve our community!
Dedicated to Providing the Best Home Care for Seniors
Utilizing the unbiased and regular surveys performed by Home Care Pulse, Visiting Angels of Rockford, IL is able to ensure that quality care is being provided consistently. We're able to get feedback from our clients about the performance of our caregivers and make small adjustments to best meet each senior's needs.
We're also able to help our caregivers thrive in their careers by addressing their concerns. We've improved the way our office operates, made scheduling and communication more streamlined, and enhanced the overall performance of our entire team as a result of the insights gathered from Home Care Pulse.
Serving Rockford, Belvidere, Cherry Valley, Loves Park and Surrounding Cities throughout Boone and Winnebago Counties
Visiting Angels in Rockford, IL
3600 E State St #303
Rockford, IL 61108
Phone: 815-332-0935