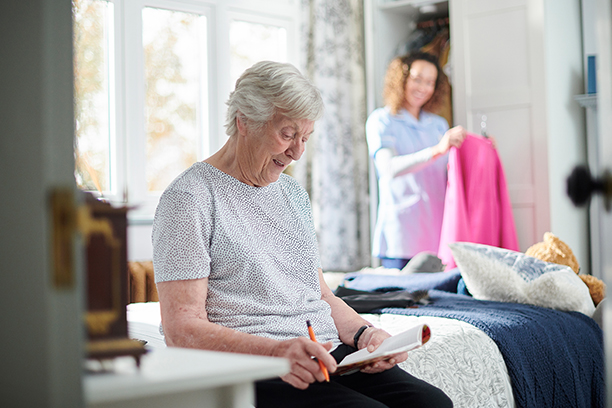 Home Care Services in Spencer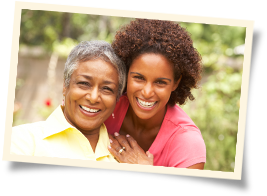 The risk of falling increases as we age. Unfortunately, the risk of injury also rises considerably. According to the Center for Disease Control, falling is the leading cause of fatal and non-fatal injury for adults 65 and older. The good news is the same government analysis also reported that these falls are mostly preventable. One of the three most important steps you can take toward fall prevention for your Spencer-area loved one is through home care services like those we offer at Visiting Angels® Siouxland.
We recommend addressing fall prevention in the following order:
Contact your loved one's doctor and ask them to do an evaluation of their risks. Be sure to ask about medications that might contribute to a fall or supplements like vitamin D that might help keep bones strong. (Remember, vitamin D is also absorbed from sunlight. Ask about having your loved one spend about ten minutes a day getting some sun on their face--with sunscreen of course).
Keep up muscle strength. Even if they have to start from a sitting position, work on leg and arm exercises that will keep your loved one's muscle strength and balance. Just start small and increase slowly.
Schedule a no-cost consultation for home care and a free fall-risk assessment with us.
At Visiting Angels Siouxland, our Safe and Steady fall prevention program is integrated into all our Spencer-area home care services. Our caretakers can take over tasks and activities that require excessive bending, stretching, reaching, stair climbing, or standing. They will also safely transport and accompany your loved one to appointments, on errands, or to social activities.
Home Care Services in Spencer Provide a Watchful Eye
While some aging adults will persist in attempting risky tasks, just as often they become so afraid of falling themselves that they begin to limit their activities. Sadly, some seniors even eat or drink less in order to avoid additional trips to the bathroom.
Our knowledgeable and compassionate caregivers are more than just upbeat companions--they are trained to look out for signs of self-neglect and restore confidence. They can prepare meals and encourage your loved one to eat and drink more. They can help organize their medication and give gentle reminders to take them.
It's worth noting that having a caregiver outside the family is often something clients find themselves wishing they'd tried sooner. Even the most reluctant senior will usually come to look forward to their caregiver's visits and appreciate being able to receive assistance without feeling like a burden.
Locally Owned & Operated Home Care Services
No doubt you recognize our name but may not realize that Visiting Angels Siouxland is a locally owned and operated home care services provider. Our focus is entirely on clients and families in the following nearby locations:
Spencer
Sioux City
Siouxland
Northwest Iowa
And the surrounding areas
If you'd like more information about how our home care services in Spencer can help your loved one avoid falls, or to schedule a free consultation and fall-risk assessment, please reach out to Visiting Angels Siouxland today.
Serving Siouxland Sioux City Iowa Area Northeast Nebraska Southeast South Dakota
Visiting Angels SIOUXLAND
3133 Floyd Blvd #B
Sioux City, IA 51108
Phone: 712-212-9246
Fax: 712-212-9246