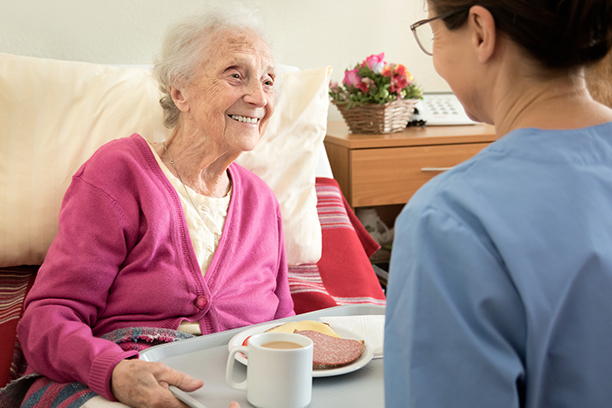 Home Care Providers in Sioux City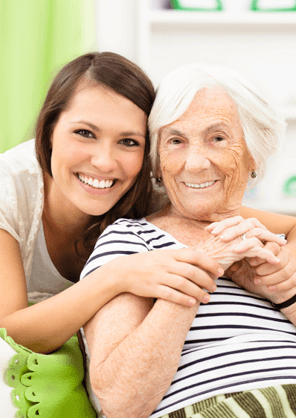 At Visiting Angels® Siouxland, IA, our team of compassionate home care providers is dedicated to helping seniors in Sioux City and throughout Northwest Iowa live safely at home. We understand that many seniors have a desire to live in their family homes despite the age-related challenges and difficulties they face. Our dedicated home care providers turn the desire to live at home into a reality by providing compassionate and supportive care, personalized to meet our client's exact needs in Sioux City.
Sioux City's Dedicated Home Care Providers
Each of our home care providers at Visiting Angels Siouxland understands the importance of providing high-quality and supportive care to seniors in the Sioux City area. We aim to bring our best selves to the work we do every day, and we are committed to approaching each interaction with respect, dignity, and compassion for the seniors we care for.
For us, caring for the physical needs of our clients in the Sioux City area is simply not enough. We've learned that our clients thrive when their emotional and social needs are also cared for, and our holistic approach to care ensures these needs are addressed.
At Visiting Angels Siouxland, our home care providers strive to form lasting relationships with our clients in Sioux City, and we love how often we hear our caregivers have become like family. We help foster meaningful relationships between clients and caregivers by learning more about our clients' personalities and interests before matching them to caregivers who we feel they will get along well with. Through Select Your Caregiver®, we also give our clients and their families final say as to whether they think a caregiver will be right for them.
We work closely with our clients in the Sioux City, IA area and their families to make sure we're always meeting our clients' exact care needs and exceeding their expectations. With our personalized approach to care, we can offer help around the house, respite care, memory care, private duty care, and more. When you rely on our home care services, you'll be confident your loved one's exact care needs will be met thanks to the help of our team of compassionate and dedicated home care providers in Sioux City.
Call Visiting Angels Siouxland today to learn more about how our team of dedicated home care providers can help care for the physical, social, and emotional needs of your loved one in the Sioux City area.
Serving Siouxland including Sioux City, IA and parts of Northeast Nebraska & Southeast South Dakota
Visiting Angels
SIOUXLAND
3133 Floyd Blvd #B
Sioux City, IA 51108
Phone: 712-212-9246
Fax: 712-212-9246