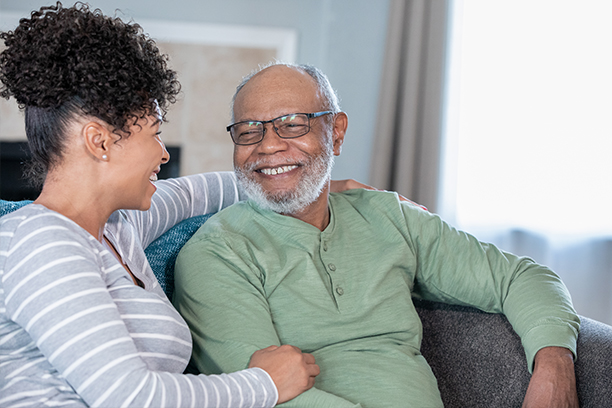 Trusted & Compassionate Living Assistance in Sioux City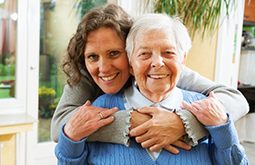 At Visiting Angels Sioux City, Character Counts!
When you are faced with the decision of keeping your loved one at home or them being shuffled off to an assisted living facility, you choose to keep them at home! Visiting Angels® Sioux City provides your loved one the living assistance they need to remain at home in a safe and secure environment with worry-free comfort and care.

Our mission is to put your loved one's well-being first when they are in our care with services ranging from personalized companion care to end of life care and everything in between. Visiting Angels Sioux City has personalized living assistance care and services that give you the peace of mind you are looking for, at a price you can afford.
Sioux City Caregivers Have Character
When you think of caregivers what do you think of? Are they happy, skilled, knowledgeable, and caring individuals? At Visiting Angels Sioux City, our caregivers have all of those character traits and more. When we hire a caregiver for our locally owned and operated care agency, we want to be sure they're someone you and your loved one can trust to give them the comfort and care they need. Each caregiver is carefully screened and evaluated before they are hired as a living assistance professional for Visiting Angels Sioux City. We perform extensive background, employment, and reference checks, looking for important traits to better care for your loved one such as personality, kindness, compassion, adaptability, patience, and respect. All these traits, as well as their experience, knowledge, and skill set are used to make the right fit for you and your loved one's home care needs.
When you choose Visiting Angels Sioux City as your non-medical living assistance partner, our care coordinator will visit you in your home to learn more about you and your loved one's needs, personality, lifestyle, and the level of care desired. During this free in-home consultation and assessment, we will answer all your questions and ask a few of our own to help us choose the right caregiver for your loved one.
Getting Started with Living Assistance at Visiting Angels Sioux City
Getting started with a personalized care consultation is just a phone call away and its free. Our living assistance services are available in Sioux City, Siouxland, and Northwest Iowa and the surrounding communities.
Call Visiting Angels Sioux City today and schedule your free in-home consultation. Let us help you to choose the living assistance services your loved one needs so you can get the peace you deserve.
Serving Siouxland including Sioux City, IA and parts of Northeast Nebraska & Southeast South Dakota
Visiting Angels
SIOUXLAND
3133 Floyd Blvd #B
Sioux City, IA 51108
Phone: 712-212-9246
Fax: 712-212-9246