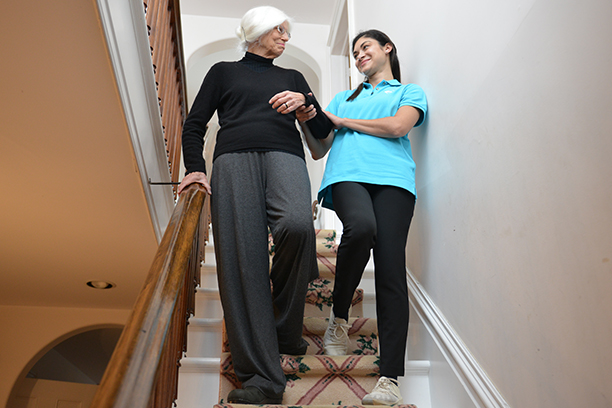 Senior Care in Siouxland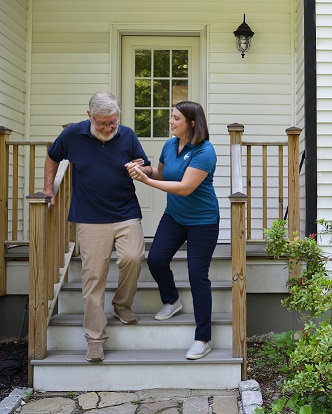 Safety Tips for Seniors
As our loved ones get older, injuries from falls can become more common—and more serious, too. At Visiting Angels® Siouxland, we offer care for those returning home from the hospital, as well as fall prevention, and other types of senior care. We know how distressing these injuries can be for everyone.
Improving household safety is crucial for seniors. If you have a loved one you're worried about, but don't know where to start, here's what you can try.
3 Tips For Improving Home Safety in Siouxland
Improving home safety doesn't have to be an expensive or drawn-out process. Instead, a few simple measures can improve navigation and accessibility for your loved one. From our senior care team in Siouxland, here's where to start:
Keep an eye out. Your loved one may not realize that they've started to struggle with small tasks. It may help to keep watch when you're with them next. Do they have trouble getting up or sitting down? Can they bend and reach easily? Are certain areas of the home difficult for them to navigate? These observations can help guide you. That way, if you make any improvements, you know these will be a welcome addition.
Downsize the clutter. Over the years, our houses accumulate all kinds of clutter, from furniture or appliances that are no longer used to magazines, clothes, and other flotsam. These items can make it harder to navigate around the home with ease. Do a deep clean, purging items that don't work or are no longer in use. Many thrift stores take donations if items are clean and in working order.
Introduce safety features. Now that there's a bit more space to work with, it's time to incorporate any safety features that may help your family member. Strong, consistent lighting throughout the home is always a good idea. Grab bars and safety railings are another common addition. You may want to raise or lower the height of the bed with a new bedframe, or add pull-out cabinetry for easier use of the kitchen, too.
A Dedicated Senior Care Professional For Your Loved One
If your family member lives alone, you may want to consider senior care as well. With our agency, your loved one will always get support from the same dedicated professional. We're proud to support seniors in:
Siouxland
Spencer
Sioux City
Northwest Iowa
And throughout the surrounding area
Learn more about our senior care services and fall prevention support. Just contact Visiting Angels Siouxland to get started with our team.
Serving Siouxland Sioux City Iowa Area Northeast Nebraska Southeast South Dakota
Visiting Angels
SIOUXLAND
3133 Floyd Blvd #B
Sioux City, IA 51108
Phone: 712-212-9246
Fax: 712-212-9246