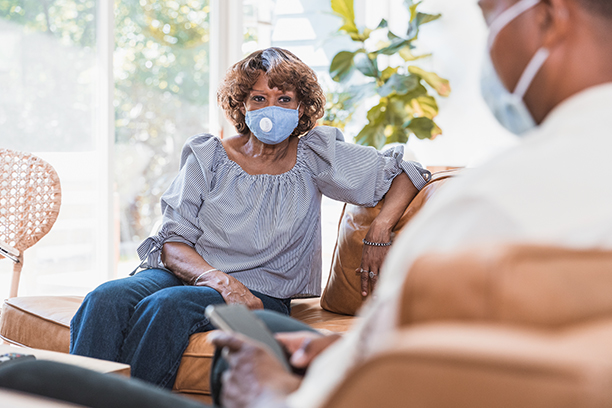 Senior Care in Spencer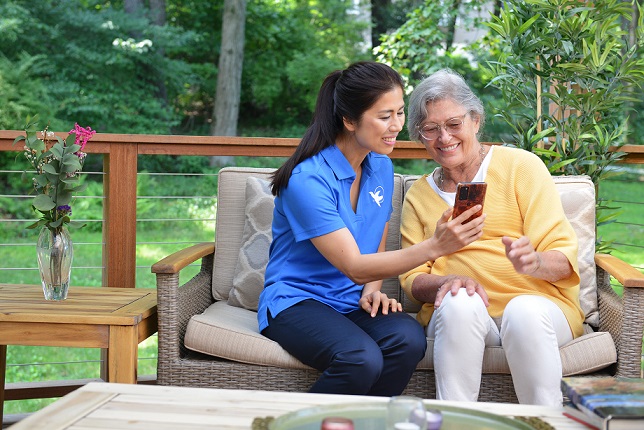 For loved ones in Spencer, senior care offers many benefits that nursing homes simply can not. At Visiting Angels® Siouxland, our locally owned and operated team of compassionate caregivers would like to tell you about some top reasons in-home care is a tremendous benefit for your loved one and your entire family.
Top Three Benefits of Senior Care
Companionship and Socialization
Because we take such care in matching your loved one with the most compatible caregiver, they often become very close. In fact, we often hear seniors think of them like family. The companionship they provide is crucial to your senior's mental health. Our caregivers can also take your loved one out to socialize with other local friends or community members, further increasing their fulfillment in life.
Loving Oversight
Receiving the one-on-one care of one of our caregivers means your loved one will have someone keeping a watchful eye out for any issues that might arise. Even subtle changes in behavior, speech, mobility, or mood will be noted and shared with the family right away so they can take action, if necessary.
Independence
Retaining a sense of independence as we age is one of the most basic human needs. Our senior care in Spencer allows your loved one to continue living at home and enjoying their familiar surroundings and routines. This is vital to overall life satisfaction.
More About Our Senior Care in Spencer
We provide local caretakers who have been fully screened and vetted. We also look to hire individuals who demonstrate high levels of compassion, patience, and reliability. We take great care to match your loved one with a caregiver whose personality will complement theirs.
We begin each new client relationship with an in-depth, in-home assessment of your loved one's current needs, living situation, safety issues, likes and dislikes, and personality traits. We also screen for potential fall risks within the home and advise accordingly.
We offer flexible, hourly rates and availability, such as 24/7, respite, part-time, and full-time care. We also provide specialty in-home care services like dementia, Alzheimer's, and end-of-life care.
Our team is always there to assist your loved one or yourself should any changes suddenly occur. Also, our management team will continue to check in with you both throughout the duration of your care to ensure your continued satisfaction.
Our Senior Care Service Area
We proudly serve our neighbor clients in Spencer, Sioux City, Siouxland, Northwest Iowa and the surrounding communities.
To learn more about our senior care or to schedule a no-obligation, in-home consultation for in-home services, please call Visiting Angels Siouxland today.
Serving Siouxland Sioux City Iowa Area Northeast Nebraska Southeast South Dakota
Visiting Angels
SIOUXLAND
3133 Floyd Blvd #B
Sioux City, IA 51108
Phone: 712-212-9246
Fax: 712-212-9246