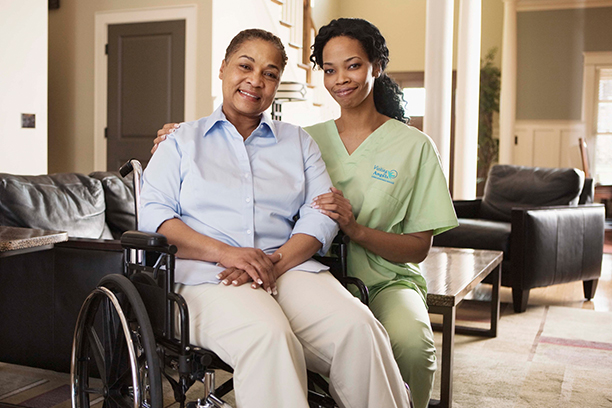 Constant Companion from Visiting Angels South Phoenix, AZ
Finding the proper support can make all the difference when caring for aging loved ones. Are you struggling to balance your loved one's needs with your busy schedule? Visiting Angels South Phoenix may have the solution you've been searching for.
As our loved ones age, they may require more assistance and companionship to maintain their quality of life. However, providing the care they need can be overwhelming while juggling work, family, and other responsibilities. That's where Visiting Angels South Phoenix comes in.
Visiting Angels South Phoenix offers a constant companion service that provides personalized care and support for your aging loved ones. With their compassionate caregivers by their side, your loved ones can continue to live independently in the comfort of their home while you have peace of mind knowing they are in capable hands. Discover how this unique service can benefit both you and your loved one.
Call 480-886-1165 today to learn how we can help your elderly loved one!
What is Constant Companion?
Constant Companion is a virtual home care solution for seniors to stay independent at home. Our program, Caregiving with Alexa, can help even when no one is there. Alexa, the virtual AI assistant, engages seniors with games, audiobooks, music, and other enrichment activities. Seniors can also use Alexa to send messages or make calls within their homes. Stay connected and entertained with Constant Companion!
Call for Help Function
Constant Companion has a Call for Help function that is essential for caregivers. It provides security because our team is always available for emergencies. Virtual home care solutions help when caregivers can't be there. Our response rate is three times quicker than other panic button options. Your loved one will always have a helping hand with Alexa, especially in dire situations!
Telehealth Visits
Constant Companion is now offering the Q Tablet for telemedicine visits in the comfort of your own home. It's an excellent option for seniors who are at a high risk of contracting diseases or have limited movement or mobility. With this service, seniors can video chat with various medical providers. It's convenient and accessible.
Additional Virtual Care Options
At Visiting Angels of South Phoenix, we have a virtual home care solution for seniors with dementia called Generation Connect. Our caregivers can use this series of apps to help seniors with Alzheimer's or dementia feel calm, safe, and connected. This program can reduce communication challenges, anxiety, and boredom. The apps include personalized playlists, photo and video albums, mind and memory stimulation, and more!
Learn More Today
If your aging loved one needs help staying independent, Visiting Angels of South Phoenix can provide virtual care options. Our senior living assistance services have supported countless families in South Phoenix, Laveen, Ahwatukee Foothills, and nearby areas. Contact our caring staff today to find out how we can help.


Serving South Phoenix, Ahwatukee Foothills, Maricopa, Laveen, Waddell and Buckeye
Visiting Angels
SOUTH PHOENIX, AZ
16815 S Desert Foothills Pkwy #123
Phoenix, AZ 85048
Phone: 480-886-1165