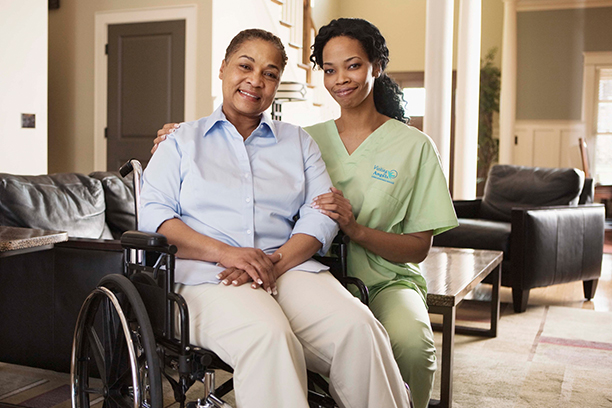 Long Distance Home Care Solutions for Seniors Living in South Phoenix, AZ
Are you seeking home care solutions for your senior living in South Phoenix? You may be concerned about how to arrange the services your loved one needs while you're living in another community; Visiting Angels of South Phoenix is here to help by providing long-distance families access to the care they are looking for. Our team is available to support you as you work through the decisions that need to be made about care and help coordinate your chosen care that will improve your loved one quality of life while also giving your family peace of mind.
We are here to provide your loved one with home care solutions regardless of if they live in South Phoenix, Arlington, Buckeye, Laveen, Maricopa, Mobile, Palo Verde, Phoenix, Surprise, Waddell, or the surrounding areas. We are here to provide compassionate care that makes aging in their home comfortable and doable. We will work with you and your loved one to create a one-of-a-kind, customizable care plan that suits all their needs and preferences—we can even adjust their plan as needs change over time.
About Our Home Care Solutions in South Phoenix, Buckeye, Maricopa, and the Surrounding Area
When our loved ones are experiencing aging, it is customary to want to be there by their side. However, it is not always possible for adult children to uproot their lives and move closer to their loved ones to assist with age-related needs. When you hire a caregiver from Visiting Angels of South Phoenix, you can rest assured that your loved one is receiving the top care that they deserve that positively impacts their day-to-day life.
Simply get in touch with Visiting Angels South Phoenix, and provide home care solutions in the following ways:
Detailing our approach to care and our many services by email or phone
Addressing all your concerns before you proceed with care
Arranging a one-on-one visit with your loved one at their home
Designing a care plan that includes all the services your loved one needs to age in place
Selecting a care provider with the right strengths, skills, and personality to work with your loved one
Providing you with ongoing updates about your loved one's well-being and immediate notifications of any changes
Checking in with your loved one on the phone and in person to ensure they're receiving high-quality care according to their personalized plan
Giving your family an after-hours number that you can always call if you need to communicate with us
Schedule a FREE Home Care Consultation
Please reach out for more information about our home care solutions and services. Call 480-571-2086 to get details on how to get started.


Serving South Phoenix, Ahwatukee Foothills, Maricopa, Laveen, Waddell and Buckeye
Visiting Angels
SOUTH PHOENIX, AZ
16815 S Desert Foothills Pkwy #123
Phoenix, AZ 85048
Phone: 480-886-1165