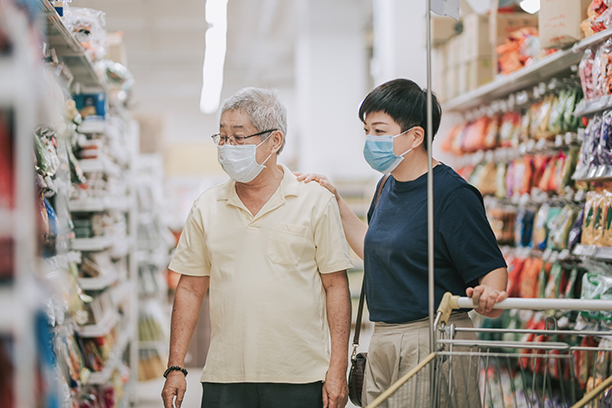 Certified Palliative Care for Seniors in South Phoenix, AZ and Neighboring Communities
Palliative Care
Palliative care offer by Visiting Angels® is for individuals that are living with a severe illness that requires meticulous and loving care within their own home. Our caregivers provide care that goes beyond the typical scope of other agencies' services. Our team focuses on a holistic approach, unlike other agencies and caregivers. We focus on our clients' physical comfort and their emotional, social, and spiritual well-being.
We work hard to keep our clients living safely in their own homes, even if they live with intense conditions like ALS, cancer, or Parkinson's disease. Our clients are provided care in their homes that are supportive and stimulating to have assistance while healing.
What Is Palliative Care at Home?
Palliative care is used to relieve any discomfort and stress related to a severe illness or health condition so that clients can remain in their homes.
This type of care is not the same as hospice care or end-of-life care—there are key differences. Hospice and end-of-life care are used strictly for those suffering from terminal illnesses or other primary health conditions. Palliative care can be offered regardless of life expectancy. Palliative care can assist individuals living with:
Cancer

Heart Disease
Kidney Disease
Alzheimer's Disease
Amyotrophic Lateral Sclerosis (ALS)
Parkinson's Disease
Chronic Obstructive Pulmonary Disease (COPD)
Severe other health conditions
While we off this type of care for clients, we also offer end-of-life care for those in need.
Our Palliative Care Services
Visiting Angels takes a unique approach to palliative care; other agencies and caregivers will focus exclusively on relieving any pain or physical discomfort. Our caregivers understand that serious illnesses or health conditions can affect more than a person's physical discomfort; they can affect an individual's well-being in many other ways. This is why we take the holistic approach.
We focus on four areas through our Palliative Care Certification Program:
Our caregivers focus on your loved one's physical health and comfort. We also coordinate care with input from doctors, nurses, or other medical professionals.
We find ways to make day-to-day life enjoyable, help clients maintain routines, and address anxiety, depression, and stress.
Our caregivers develop close relationships with individuals and their families. We provide companionship and conversation to relieve feelings of loneliness.
When providing palliative services, we strive to restore hope for your loved one and your family, helping you find peace of mind in a difficult time.
Palliative In-Home Care
Is a loved one living with a severe illness or health condition that may require palliative in-home care? If so, we would love for you to contact us at your local Visiting Angels home care office to learn more about our palliative services and request a care consultation. We will begin with a free consultation with your family to discuss your loved one's situation. We will then work with you to tailor our services to cover your loved one's needs and concerns; we can even design to include support services for your family.
Ready to get started with palliative care?
Learn more about our in-home care services and request a consultation today by reaching out to your local home care agency today or CONTACT US to learn more about our services!
Serving South Phoenix, Ahwatukee Foothills, Maricopa, Laveen, Waddell and Buckeye
Visiting Angels
SOUTH PHOENIX, AZ
16815 S Desert Foothills Pkwy STE 123
Phoenix, AZ 85048
Phone: 480-571-2086