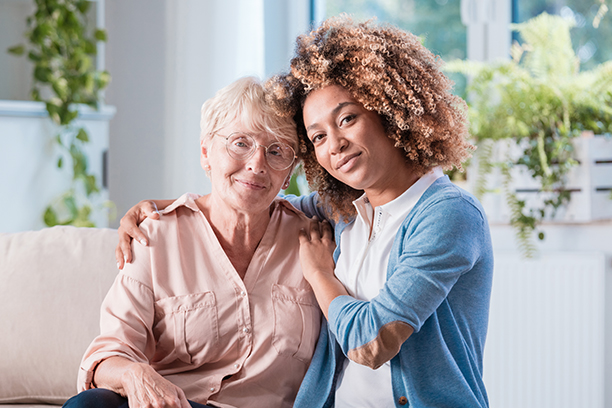 Why Families in the South Phoenix, AZ Area Choose Visiting Angels for at Home Care
Why Families in Buckeye, Maricopa, and Nearby South Phoenix Communities Choose Visiting Angels for at Home Care
As one of America's most trusted and respected at home care providers, us at Visiting Angels truly understand the seriousness that is "there's truly no place like home". We work toward the goal of helping our clients remain within their beloved home, where they feel the happiest, safest, and at their most comfortable while also safely receiving the care they are needing.
Why are we an excellent choice for at home care? Here are our top 5 reasons to have you joining us for your loved one's senior care.
We Tailor Home Care to Your Needs

We work alongside our client and their family to develop a care plan that is personalized to the clients needs. We don't keep to the cookie cutter care plans; we make a care plan that takes into consideration all of your loved one's health concerns, daily habits, living situation, and personal preferences. If your loved one is needing advance care, we offer a range of specialized services called Life Care Navigation™. We will evolve care plans as your loved one's needs change, always making sure to match our services to what will suit them best.

We Work on Your Schedule


We understand that every individual will need care and assistance at different times of the day. Because of this out caregivers are able to prepared to provide care visits based on your loved one's schedule and routine, also as needed our caregivers are able to provide care based on the families schedule and routines as well. With our flexibility with at home care plans, it makes it easy to schedule visits as needed. We can schedule visits at any time, such as: part-time and full-time care, weekend and overnight visits,

24/7 care, and

respite care.

We Make at Home Care Stress-Free


Beginning at home care can be incredibly difficult and overwhelming, which is why we put in the effort to go the extra mile for our families; we want to make this process as easy and stress-free for all parties involved. During the planning process of planning, we are right there next to you to answer any questions you may have and guiding you through the process. We are also there to address any concern that you or a loved one may have.

We Provide Compassionate Caregivers


We know that great care stems from having great and dedicated caregivers. With Visiting Angels, you will be able to rest assured that your loved one is in capable and caring hands. Each local agency is staffed up with a compassionate, committed, and knowledgeable staff of care providers. We work side by side with family members to find the perfect fit for every client; to do this we have a very strict screening process. We asses each caregivers' skills, availability, personality, and their at home care approach. Because of this our caregivers are able to build close relationships with their clients and become like family.

We're Here for You—Always!


When you choose Visiting Angels, you are providing your loved one with they need and deserve, while you are able have the peace of mind that your loved one is under reliable care. We go above and beyond each day to make sure that your loved senior is living everyday better than the last. We are always here for you when you need a helping hand.
Get Started with at Home Care
If you are looking to get stated with us and our at home care programs today, simply call 480-571-2086. A director will set you up with a free consultation where we will discuss your loved one's needs, living situation, and your expectations out of care.
Serving South Phoenix, Ahwatukee Foothills, Maricopa, Laveen, Waddell and Buckeye
Visiting Angels
SOUTH PHOENIX, AZ
16815 S Desert Foothills Pkwy STE 123
Phoenix, AZ 85048
Phone: 480-571-2086