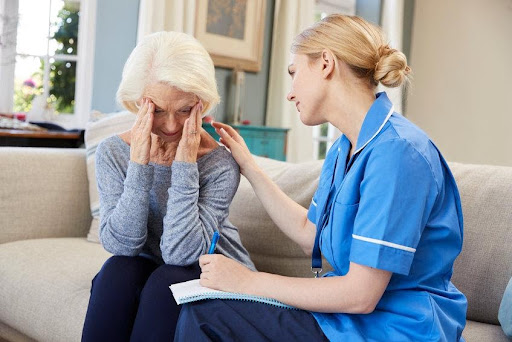 Taking Care of Your Mental Health
As we age, we know how crucial it is to take care of ourselves physically, but we sometimes forget how important it is to take care of our mental health. According to the World Health Organization, more than 20 percent of adults aged 60 and older suffer from a mental or neurological disorder, the most common of which is dementia and depression. Anxiety, substance abuse, and self-harm are also prevalent in older adults and are often overlooked or misdiagnosed.
Every October, we celebrate World Health Day. It's a time for everyone to educate themselves about mental health, understand potential mental health risks, and take steps to improve their mental health.
What is Mental Health?
Mental health refers to a person's emotional, psychological, and social well-being. It encompasses how we feel, think, and act and how we manage stress and make choices. Similar to our physical health, we need to work at maintaining our mental health. When we want to take care of ourselves physically, we improve our physical well-being, such as exercising or eating more nutritious meals. If we don't take care of our physical health, we put ourselves at risk for health conditions such as obesity or diabetes.
You can use the framework of physical health to help you better understand mental health. We need to take steps to maintain our mental health, such as sleep, meditation, and self-care. When we neglect those mental health exercises, we risk potential mental health conditions such as anxiety and depression.
Tips for Improving Our Mental Health
It's never too late to start investing in your mental health.
Work on your stress management
Stress is one of the significant contributors to poor mental health. Everyone experiences stress almost daily. In small doses, stress helps keep your body and mind alert. However, excessive amounts of stress can lead to anxiety, mood swings, and depression. If you feel stressed more often than not, work on finding ways to manage and lower your stress. You can try exercise, meditation, or reading. If your stress inhibits your ability to get through the day, talk to your doctor about stress management options.
Get enough sleep
Sleep is an essential part of your mental and physical health. Your body needs time to relax and reset each day. Without the proper amount of sleep, your mental clarity diminishes, and you may experience mood swings, depression, or anxiety. Try to get at least six to eight hours of sleep each night. If you're having trouble falling asleep, try to reduce your caffeine and alcohol intake and limit your screen time, including the television, before bed.
Take a vacation
A vacation doesn't have to be a trip away from home, but it is important to take time away from your busy life and schedule to relax and have fun. Sometimes, when overwhelmed or stressed, we cannot make thoughtful decisions because we're hyper-focused on everything we need to do. Instead of trying to push through challenges, step away from what's causing stress. It can be for a few hours or a few days. Then, return to your tasks with fresh eyes. You may find that once you've given yourself space, the stress isn't as overwhelming as it first felt.
Talk to a professional
Sometimes we may need assistance to improve our mental health. Just like when some people have trouble losing weight or getting in shape, they hire a personal trainer, some people who struggle to maintain their mental health hire a therapist or psychologist. Talking to a trained professional isn't only for those who have severe mental health conditions. You can speak to a mental health professional, even if you feel your mental health is pretty good. Mental health professionals can guide you and provide tools to manage stress, make more efficient decisions, or build stronger self-care.
How Visiting Angels Can Help
If you or an aging loved one is living with a mental health condition that makes it difficult to live safely or comfortably at home, the team at Visiting Angels St. Louis Park can help. Our team of professional caregivers can assist with light housekeeping, meal preparations, medication reminders, personal grooming, transportation, mobility, and more. St. Louis Park office serves Minneapolis, St. Louis Park, Golden Valley, Richfield, and the West Metro. If you'd like to learn more about our services, you can complete this online form or call us at 952.935.0789.