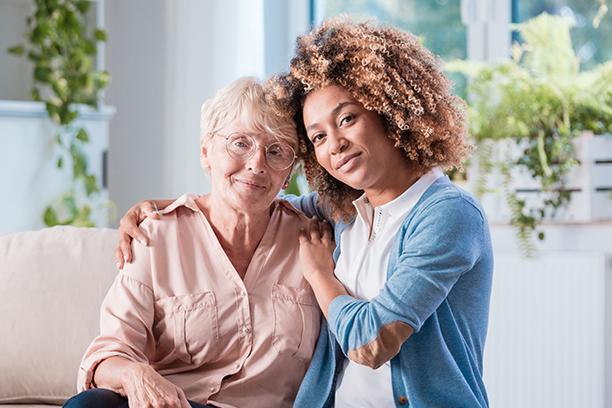 Meal Planning and Preparation for Seniors in Lindsay, CA
Supporting a healthy eating habit is crucial for an older adult's well-being, which is what led to meal preparation becoming a part of our senior companion services for families in Visalia, Porterville, and Nearby Cities
We all should be consuming a healthy diet, but it is critical that our seniors are dealing with decreasing activity levels and ongoing chronic conditions. At Visiting Angels of Lindsay, CA we are aware how important nutritious diets are which is why we added meal preparation and planning part of our senior companion services.
If you worry about your loved one living alone and possibly skipping meals, or not eating home-cooked meals often, you are not alone. With Visiting Angels of Lindsay, CA, your loved one will be provided with top-quality meals planning and preparation services. We offer these senior companion services to older adults living in Lindsay, Visalia, Porterville, and nearby communities. You can trust that your provided caregiver will monitor your loved ones, and make sure they are enjoying the quality and nutritious meals.
Why Healthy Eating is Important for Seniors
Overtime our loved ones tend to lose their strength and start struggling with everyday activities. The simplest tasks that your loved one once may have been able to easily do tend to deplete when they hit a certain age. These tasks can be even harder for those seniors who are suffering from chronic conditions and the effect of those conditions.
To your senior loved one, preparing and cooking nutritious means probably don't seem as important as it may once have been, they may develop unhealthy eating habits that hard to break. Unfortunately, these bad habits can lead to dangerous health issues and chronic conditions like diabetes. Thankfully, our caregivers are available to provide meals that are healthy, a healthy diet can help combat any chronic conditions. Many seniors have been able to manage the symptoms of their chronic conditions. Caregivers will be able follow any health guidelines set by their doctors.
Senior Companion Services Make Eating Right Easier for Seniors
We train our caregivers to help your parent get their habits back on track. With our senior companion services, your parent can enjoy home-cooked meals regularly—this can significantly improve health and overall well-being.
We can help with the following home care services:
Assist your loved one with preparing meals throughout the day
Plan delicious and nutritious meals for the week or the month
Help your loved one shop for ingredients
Provide feeding assistance if your loved one has trouble eating due to mobility issues
Call to Schedule a Free Consultation
We use our senior companion services to help improve the life quality of the seniors we care for. Call 559-562-1161 for more information and to schedule a free consultation.
Serving Visalia, Porterville, Lindsay, Hanford, Tulare, Woodville, and the Surrounding Areas
Visiting Angels
VISALIA, CA
1430 S. Mirage Ave.
Lindsay, CA 93247
Phone: 559-562-1161