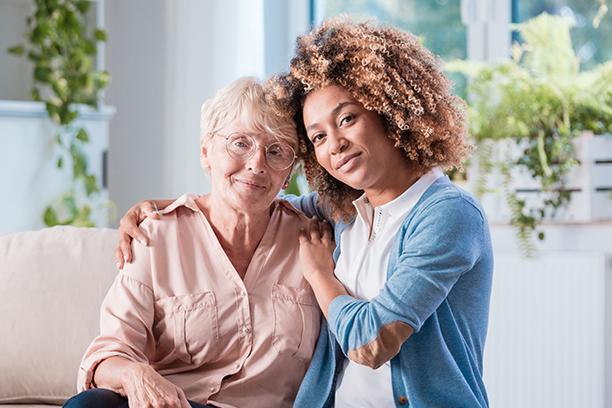 Visiting Angels Appleton WI: What is Home Care Assistance?
If you already have raising kids and going to work on your plate, your schedule is tough enough without adding the many stressors of organizing home care assistance for a loved one into the mix. Questions, concerns and uncertainties can flood your mind and seem overwhelming at first. However, you're not alone. At Visiting Angels® Appleton, we make it our mission to make the transition to home care assistance as smooth as possible both for you and your loved one. We'll work with you to develop a personalized home care plan for your parent, grandparent or other relative to ensure that they remain comfortable, engaged and safe at home.
Appleton's Trusted Partner in Home Care Assistance
"Home care" is an umbrella term that many of our different services fall under. If your loved one needs assistance in their home, there are several ways we can help. To answer your questions and provide you with more information about the ways home care assistance can help your loved one, we schedule a pre-care consultation with a care coordinator from our Appleton office. The information shared in this discussion will be used to create a customized home care assistance plan designed to meet your loved one's needs. Here are a few examples of how we can help:
Providing compassionate and engaging home care assistance
Discussing the different aspects of scheduling and logistics
Going into detail in regards to associated costs
Coordinating home access for our caregivers
Maintaining flexibility to accommodate changes in schedule or care needs
Providing ongoing monitoring and communication to put your mind at ease
Flexible Home Care Assistance in Appleton
At Visiting Angels Appleton WI, we recognize that home care assistance is the most effective when it can remain flexible. Our flexibility is a big aspect of our care, and it allows us to accommodate situations many care providers can't. Most requests for change in caregiver, schedule, or rendered services can be accommodated within 48 hours. We can also accommodate many emergency situations (late-day releases, short-notice location transfers, etc.) within 24 hours. Simply give us a call and we'll facilitate the change and ensure continuous care.
Communication is important to us, as is ensuring your loved one's comfort and satisfaction throughout the duration of care. We will maintain constant monitoring and contact so that the status of your parent or grandparent is never unknown to you, and we can schedule follow-up consultations and meetings at your convenience.
Call Visiting Angels Appleton WI today to learn more about the kind and compassionate care that makes us a leader among area home care assistance providers.
Serving Outagamie County
Visiting Angels
APPLETON, WI
17 Park Place #150
Appleton, WI 54914
Phone: 920-944-8000
Fax: 920-328-0324