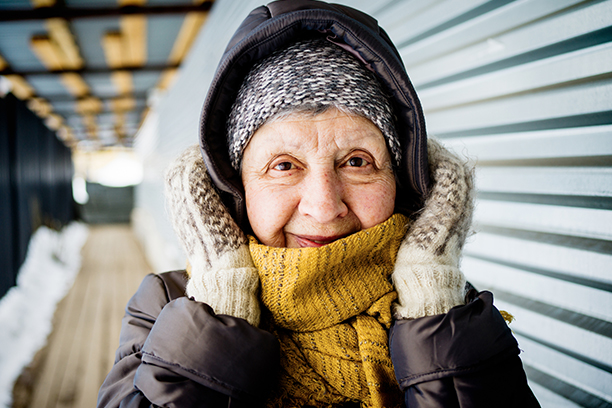 Transitional Care in Appleton Helps Avoid Hospital Readmissions
Ready-Set-Go Home with Transitional Care
Families are often surprised to learn that one out of every five seniors in the U.S. is readmitted to the hospital within 30 days of being discharged. With little guidance on how to best transition back home, readmissions are common. That's why Visiting Angels® Appleton offers a thorough transitional care program called Ready-Set-Go Home. Designed to help seniors successfully transition home from hospital care, Ready-Set-Go Home transitional care begins in the hospital and continues at home.
There are many reasons seniors are readmitted so quickly after discharged. Those can include:
Exhaustion. Rest is nearly impossible in a hospital. Changes in routines combined with unfamiliar surroundings can weaken seniors and create anxiety and confusion.
Difficulty managing at home alone. Seniors often return home exhausted, anxious and weak. Professional caregivers from our Appleton office provide transitional care that includes help with everyday activities such as preparing healthy meals or special diets, light house cleaning, and transportation to follow up appointments.
Medications. After returning home, seniors can become confused with new medications. Many neglect to fill prescriptions or take them on the proper schedule. Our transitional care professionals can arrange prescription delivery and ensure medications are taken regularly.
Failure to follow medical instructions. Our Discharge Planning Guide makes it easy to ensure that doctor's instructions and follow up visits are followed.
No discharge plan. Without a plan in place to help seniors and families at home, readmission is common. Our Ready-Set-Go Home Discharge Planning Guide can be completed with medical staff so everyone knows what the next steps should be.
Transitional Care Prevents Readmissions
At Visiting Angels Appleton WI, our transitional care program works across three fronts to help prevent readmission.
At the hospital – Our Ready-Set-Go Home Discharge Planning Guide can be shared with your loved one's doctors. At your request, our transitional care professionals will work with your medical team to complete the Guide.
At home – A transitional care provider from Visiting Angels Appleton will monitor medications and fluid intake, prepare healthy meals or special diets, drive your loved one to follow up appointments, and make sure that all discharge instructions are carefully followed.
At our Appleton office – Our dedicated team partners with our in home transitional care professionals to arrange delivery for special equipment, prescriptions and anything that's needed to recuperate.
To learn more about how transitional care can help your loved one avoid readmission call Visiting Angels Appleton WI today.
Serving Outagamie County
Visiting Angels
APPLETON, WI
17 Park Place #150
Appleton, WI 54914
Phone: 920-944-8000
Fax: 920-328-0324