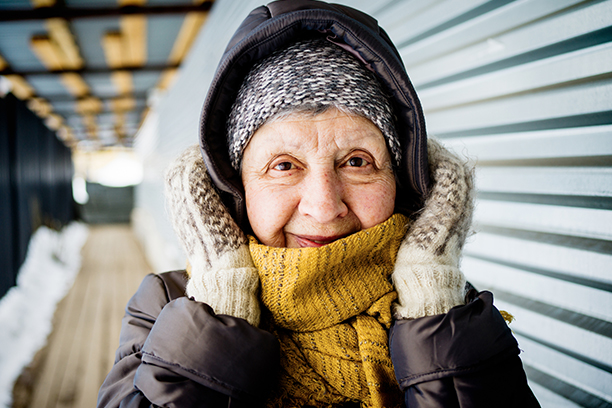 Visiting Angels Appleton WI: Elder Care Facts & Fiction
When an aging loved one hears the words "elder care," it can be a frightening experience. If they're like many seniors in and around Appleton, WI, they might not understand what elder care means, or how it can help them.
But at Visiting Angels® Appleton WI, we know that at-home elder care can benefit local seniors in so many ways. So if you're preparing to have a difficult conversation with an aging relative, make sure you're armed with the facts. Here's a look at a few of them, along with common misconceptions, so you can talk productively with your loved ones:
Elder care is care at home. Some people might equate elder care to care in a nursing home. That's not always the case. At Visiting Angels Appleton WI, our non-medical elder care services are provided in the comfort of your loved one's home. We also respect daily routines and lifestyle, so your aging relative feels more in control.
Elder care isn't just for the sick or infirm. For instance, your loved one might simply require some help getting to and from appointments and running errands. Or perhaps they need assistance with laundry and light housekeeping. With elder care from Visiting Angels Appleton WI, your family member will get care customized to their unique circumstances.
Elder care providers approach their jobs with compassion. Bringing an unfamiliar caregiver into the home can certainly be scary at first. But the elder care companions from Visiting Angels Appleton WI are always focused on maintaining your loved one's dignity and respect. On top of that, our caregivers will listen to their needs and work to accommodate any concerns.
Elder care will help your loved one maintain independence. Care at home can actually help your loved one regain lost independence. From transportation to visiting friends and family, to support as they re-engage in hobbies they once loved, elder care from Visiting Angels Appleton WI can open up a new world to aging seniors.
Elder care is more affordable than most think. Cost is often a serious concern for many families – and it should be. However, other types of care - including care in a nursing home – often comes with a much higher price-tag. In fact, according to a Genworth Financial survey, the national average for the cost of daily at-home elder care is $125, assuming 44 hours of care per week; compare that with $253 per day for a private nursing home room.
Book Your Elder Care Consultation with Visiting Angels Appleton WI
If you'd like to learn more about the facts of elder care, simply call Visiting Angels Appleton WI today. We offer free in-home consultations to ensure you get the accurate information you need to make the best decision for your loved one.
Serving Outagamie County
Visiting Angels
APPLETON, WI
17 Park Place #150
Appleton, WI 54914
Phone: 920-944-8000
Fax: 920-328-0324