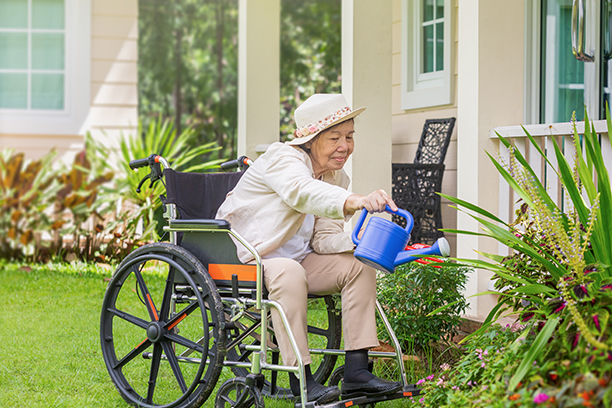 Dedicated Alzheimer's Care in Appleton WI
For those who struggle with Alzheimer's or dementia, continuity is important. It's important for them to maintain their routines and sense of independence. It's crucial that they be able to remain at home for as long as possible, enjoying the small luxuries and comforts that they have always been used to. With our dedicated Alzheimer's care, Visiting Angels Appleton WI can help your loved ones continue to live at home. With engaged support, care, and companionship, your loved one can enjoy every day with dignity and joy. They can still tend to their garden, enjoy walks around the neighborhood, and read the newspaper every morning. At Visiting Angels Appleton WI, we take great pride in serving our senior community.
Customized Alzheimers Care Plans for Appleton WI
With Visiting Angels Appleton WI, you'll get an Alzheimer's care plan that specifically addresses your loved one's needs. Whether they need 24-hour, full-time, or part-time care, we'll sit down with you to map out a detailed care plan. If they have difficulty remembering to take their medicine, we'll make sure to include medication reminders. If they aren't eating properly, their caregiver can help with meal planning and preparation as well as diet monitoring. If they need additional assistance on evenings or weekends, we can incorporate that into their plan. Our plans are highly flexible and easy to update, so as your loved one's needs evolve, we can make sure they always have the support they need.
Alzheimer's Care Specialists at Visiting Angels Appleton WI
As your loved one grapples with Alzheimer's or dementia, they may experience confusion, anxiety, or stress. It's important to have someone in-home who can help them through these difficult periods with empathy and kindness. At Visiting Angels Appleton WI, we're proud of our Alzheimer's care specialists and the way they interact with our clients.
Before a caregiver starts working with us, they undergo a rigorous vetting process that includes background checks as well as a detailed interview and reference check process. We look for caregivers who are patient, reliable, and compassionate. When we bring a caregiver into your loved one's home, we'll make sure that you're involved in the selection process. That way, your family can have peace of mind, knowing your loved one is with a caregiver who truly wants to make a positive difference in their life.
Find an Alzheimer's care specialist you can trust with Visiting Angels Appleton WI. Call us today to learn more about our customizable plans and our commitment to excellence.
Serving Outagamie County
Visiting Angels
APPLETON, WI
17 Park Place #150
Appleton, WI 54914
Phone: 920-944-8000
Fax: 920-328-0324