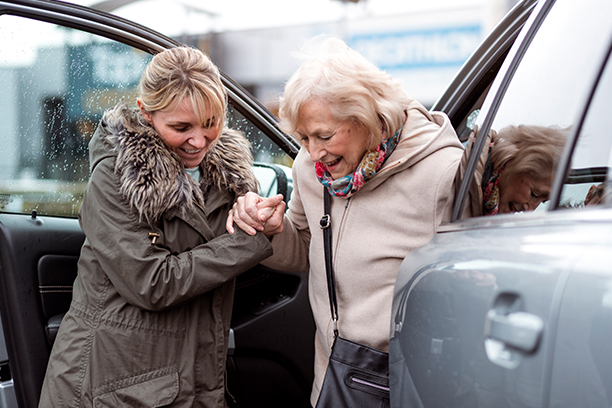 Appleton's Trusted Partner in Elder Care Assistance
---
Schedules, services, caregivers - organizing elder care assistance for your mom, dad, or grandparent can seem like an endless web of intricacies. At Visiting Angels
®
Appleton WI, we're with you every step of the way. From initial pre-care consultations to schedule changes and follow-ups visits, our team is here to address any questions you may have regarding care for your loved one. This commitment to service is one of the many reasons why Appleton area families trust us as their elder care assistance provider.
With our knowledgeable and attentive team, you can rest assured that your loved one is in good hands. The elder care assistance from Visiting Angels Appleton WI involves much more than basic help with everyday tasks. Besides this type of physical assistance, we also offer engaging conversation and a lasting bond. Our caregivers will engage in activities and have lively conversation with your loved one. Some seniors become lonely once their children leave home, and our engaging and personal care makes worrying about your loved one's loneliness a thing of the past.
Elder Care Assistance with Open Communication
Communication is extremely important to us at Visiting Angles Appleton WI. We maintain an open line of communication with you and your loved one about elder care assistance for several reasons. First, open communication allows us to check for any requested or required changes to your loved ones care plan. Ongoing communication also allows us to ensure that your loved one is satisfied with our service and that our caregivers are providing care that lives up to our high standards.
Flexible Elder Care Assistance for Appleton Area Seniors
Things change - we realize that. When you partner with Visiting Angels Appleton WI to provide elder care assistance to your loved one, you don't have to worry about being locked into a care plan. We stay flexible to ensure that your loved one receives the necessary services and attention they need without the looming fear of interrupted service. To make a change to your loved one's care plan, simply give us a call and we'll arrange a smooth transition to the modified care plan. We can accommodate most modifications within 48 hours, and can accommodate many emergency situations within 24 hours (such as late-day releases from medical facilities or short-notice transitions from assisted living).
To learn more about our team and how our elder care assistance services can help you and your loved one, call Visiting Angels Appleton WI today.
Serving Outagamie County
Visiting Angels
APPLETON, WI
17 Park Place #150
Appleton, WI 54914
Phone: 920-944-8000
Fax: 920-328-0324