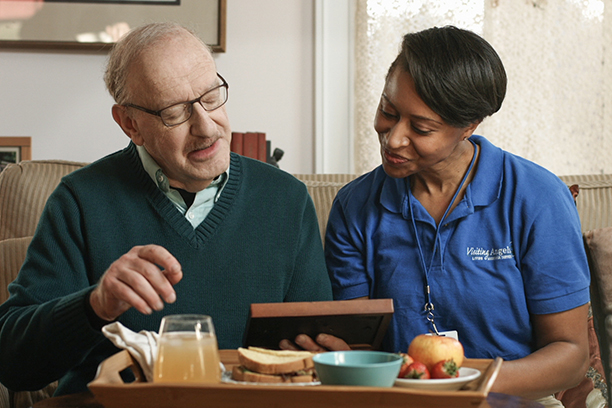 Our Character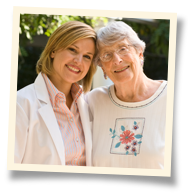 Elderly Care with Integrity in Appleton WI
At Visiting Angels Appleton WI, we understand that when you bring an elderly care provider into your loved one's life, it's an act of trust. You want a caregiver who will treat your family member with dignity and kindness, and who can provide them with the highest level of elderly care services. At Visiting Angels Appleton WI, character matters. We pride ourselves on our top-notch reputation for providing quality senior care services. We've built our caregiving services on three principles – respect, compassion, and companionship – and we believe it makes for a superior care experience. When you choose Visiting Angles Appleton WI, you can rest easy, knowing that Mom or Dad is in the right hands.
Respectful Elderly Care Plans in Appleton WI
Respect is fundamental to elderly care at Visiting Angels Appleton WI. We understand that this can be a difficult time for you and your family – and we will make every effort to alleviate that burden. Your input is crucial to us. Before we even enter your loved one's home, we'll sit down with you and your family to put together a detailed care schedule. If your loved one needs respite, part-time, full-time, or even 24-hour care, we'll make it happen. If they require additional help during evenings, weekends, or on any special occasions, we'll be sure to incorporate it into their schedule. And don't worry – if you need to make adjustments, we're on-call 24 hours a day, 7 days a week. We want to get your loved one all the help they need.
Compassionate Elderly Care in Appleton WI
Compassion is another core principle at Visiting Angles Appleton WI. It's important that we're able to ease the daily burden of your loved one, making their life as easy and carefree as possible. With that in mind, we'll ensure that your family member gets the special care they need. If they suffer from Alzheimer's, dementia, or any other memory disorders, we'll specifically tailor their care to their needs. If they require assistance with maintaining their health and wellness, our caregivers can happily help them with planning and preparing meals, providing medication reminders, grooming, even grocery shopping and light housekeeping. We understand that kind, compassionate care is necessary for your loved one.
Elderly Companionship in Appleton WI
Finally, at Visiting Angels Appleton WI, we value the companionship that our elderly care specialists bring your loved ones. It's why we look for caregivers who are attentive, experienced, and committed to making a positive impact. We understand that a great caregiver can be life-changing – and it's what we aim to be when we come into your loved one's home.
Learn more about Visiting Angels Appleton WI and our elderly care services by calling us today to set up care for your loved one.
Serving Outagamie County
Visiting Angels
APPLETON, WI
17 Park Place #150
Appleton, WI 54914
Phone: 920-944-8000
Fax: 920-328-0324